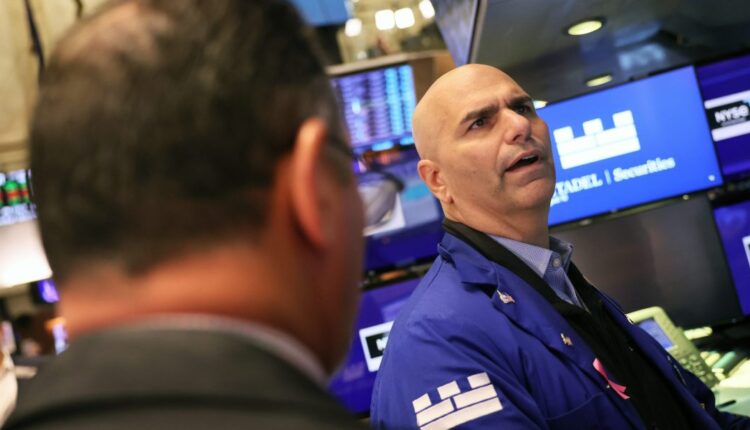 $11.3 trillion in global wealth evaporated last year
In 2022, worldwide wealth declined for the first time since the Global Financial Crisis, as stock markets tumbled and the strong dollar weighed on asset prices internationally, according to a new report.
The Global Wealth Report 2023, published Tuesday by UBS and Credit Suisse, found that total private wealth fell 2.4% or $11.3 trillion last year to $454.4 trillion, and wealth per adult sank 3.6% or $3,198 to $84,718.
Keeping exchange rates constant at 2021 levels, total wealth actually increased 3.4% during 2022. But that still amounts to the "slowest increase of wealth at constant exchange rates since 2008," according to the authors of the report, which covers the holdings of 5.4 billion adults worldwide.
The global economy struggled to recover from the COVID era in 2022. High inflation forced many central banks to raise interest, increasing the cost of borrowing for consumers and businesses as the war in Ukraine weighed on growth.
Developed regions were the hardest hit as stock and bond prices fell throughout the year. North America and Europe lost $10.9 trillion of wealth combined last year, while the Asia-Pacific region lost $2.1 trillion.
Africa and India, on the other hand, managed to increase their wealth by 1.5% ($85 billion) and 4.6% ($675 billion), respectively, in 2022. And Latin America was an "outlier" last year, according to UBS and Credit Suisse. The region's total wealth increased 18.6% ($2.4 trillion) amid U.S. near-shoring of manufacturing and a 6% average currency appreciation compared with the dollar.
At the country level, the United States saw the largest nominal wealth drop at $5.9 trillion, but that represented just a 4.1% decline from a year ago. In percentage terms, Egypt had the worst year, with its average household wealth dropping 22.7% owing to soaring inflation and 37% depreciation in the Egyptian pound.
The big winner in 2022 was Brazil. The country's average household wealth surged 31.6% ($1.1 trillion) owing in part to relatively strong 2.9% GDP growth and the Brazilian real's appreciation compared with the dollar. Russia and Mexico also increased their wealth by 16.1% and 15.4%, respectively. Mexico saw its currency appreciate versus the dollar, and its GDP grew 3.1%. Russia, meanwhile, saw its home prices rise significantly amid lower interest rates and the Russian ruble appreciated by 5.6% on the year.
Despite the downturn in global wealth in 2022, UBS and Credit Suisse expect a turnaround in coming years. Nannette Hechler-Fayd'herbe, CIO for the EMEA region and global head of economics and research at Credit Suisse, said global wealth should increase 38% to $627 trillion by 2027 as middle-income countries continue to develop, calling it a "brighter outlook."