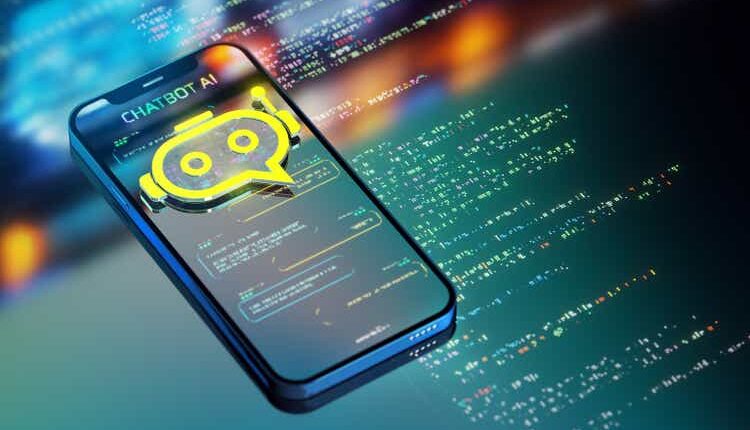 AI is starting to be integrated in the retail sector – watch these stocks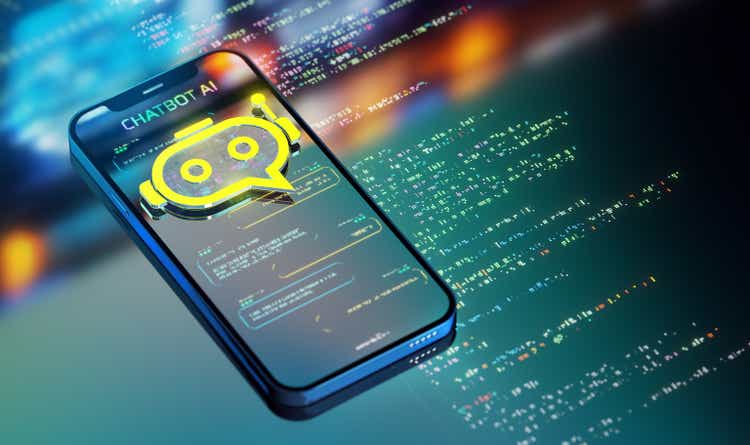 While there has been a lot of discussion in 2023 about AI technology and the companies behind the hardware and software, the adoption of AI in the retail sector is still in the early innings. The benefit of AI for retailers could be fairly straightforward, as improved workflows for workers and higher product conversions more than offset the initial investments in the technology.
Morgan Stanley pointed out that technology adoption is not linear in general, and new technologies generally take about 10 years for broad adoption and to reach critical mass, so productivity gains generally occur with a lag. However, AI integrated in the retail sector stands a decent chance of leading to immediate benefits due to the close connection to core customers (for some just a click away). Some of the retail companies looking for an edge through the integration of AI are listed below.
Walmart (NYSE:WMT): What about the largest U.S. retailer of all? Walmart (WMT) uses AI to analyze what customers are buying and adjust inventories and supply chains automatically. The retail giant is also looking to put AI right in the hands of non-store employees. Walmart said its new "My Assistant" feature will help users with a range of tasks, including training, communications, summarizing long documents, and aiding in the creation of new content. The generative AI feature is part of the company's broader "Me@Campus" app for employees and works on both computers and smartphones.
Restaurants: The fast-food sector could see operations running smoother as AI is integrated. McDonald's (MCD) continues to use AI to understand drive-thru orders and adapt on the fly. Jack in the Box's (JACK) Del Taco chain is also using voice-activated AI for orders at its drive-thru, while Wingstop (WING) utilizes AI to manage orders placed by phone. Tech leaders Panera Bread and Chipotle (CMG) are also on the leading edge of AI adoption to improve efficiency with ordering, cooking decisions, and managing supplies.
Zalando (OTCPK:ZLNDY): The fashion and technology company unveiled a ChatGPT-powered Assistant in partnership with OpenAI. The Zalando ChatGPT-integrated personal fashion assistant is meant to provide styling suggestions and relevant links to appropriate products on Zalando's store. The Berlin-based company has set the groundwork for future developments and features, which could include fashion and beauty advice or outfit creation.
Etsy (ETSY): The online retailer is a prime example of a company on the verge of seeing advancements in large language AI models be a solution to improve search effectiveness, customer frequency, and sales conversions. Morgan Stanley recently noted that advancements in large language models (like OpenAI's ChatGPT) have unlocked the ability for search engines to interpret natural speech, and provide users a way to tap into the unique, long-tail inventory that is only available on the Etsy platform. Advancements in AI could also help Etsy (ETSY) create improved computer vision features that could democratize the ability to generate 3D listings from just a few photo. More efficient matching algorithms could also help to drive higher-quality promoted listings/Etsy Ads.
Booking Holdings (BKNG): The online travel player introduced a new AI Trip Planner in beta to a selection of U.S. travelers in the company's app during the summer. The AI Trip Planner was built on the foundation of Booking.com's existing machine learning models that recommend destination and accommodation options to millions of travelers on the platform every day. The AI Trip Planner is also partially powered by large language model technology from OpenAI's ChatGPT API to create a new conversational experience for people to start their trip planning process. The new innovation will allow travelers to ask general travel-related questions, as well as more specific queries to support any stage of their trip planning process, including scoping out potential destinations and accommodation options, providing travel inspiration based on the individual traveler's needs and requirements. AI Trip planner will also be able to create itineraries for a particular city, country or region by user command.
Newegg Commerce (NEGG): The company is summarizing customer reviews through artificial intelligence and using ChatGPT to offer concise summaries of customer reviews on product pages to empower shoppers to make more informed decisions quickly and easily. Newegg has also unveiled a new online shopping feature that uses generative AI to summarize customer product reviews into brief phrases and a paragraph to improve the customer experience.
Fiverr International (FVRR): During the Goldman Sachs Communacopia and Technology Conference, Fiverr (FVRR) execs said the company is using a hybrid of internal and external AI technologies that meshes together in a "super ambitious way." The Israel-based company said the AI in GPT or LLM technology is incredibly powerful, which makes it worth the large effort to bring it to be production ready very soon.
Lands' End (LE): The retailer developed an internal app for its merchants and designers that uses ChatGPT to analyze customer data to identify gaps in its assortment to improve buying decisions in real time. The company to see benefits from conversions based off the new AI tools.
Best Buy (BBY): During the retailer's last conference call, CEO Corie Barry said the Windows copilot on Windows 11, which brings ChatGPT and AI innovations in the cloud applications within that Windows Office Suite within PowerPoint, Outlook, Excel, could be a sales driver. The Minneapolis-based company thinks a new post-pandemic generation of technology needs utilized to run AI models will filter down to the consumer level and BBY stores.
Expedia (EXPE): The online travel company said its performance in the first quarter was enhanced by greater testing velocity and accelerating deployment of artificial intelligence and machine learning, including the company's recent integration of ChatGPT into the iOS experience. Analysts think the Q2 earnings call could include a similar positive update on AI benefits.
Other companies sometimes classified as retail that are clearly benefiting from AI are Amazon (AMZN), eBay (EBAY), and Uber Technologies (UBER).
More on the retail sector