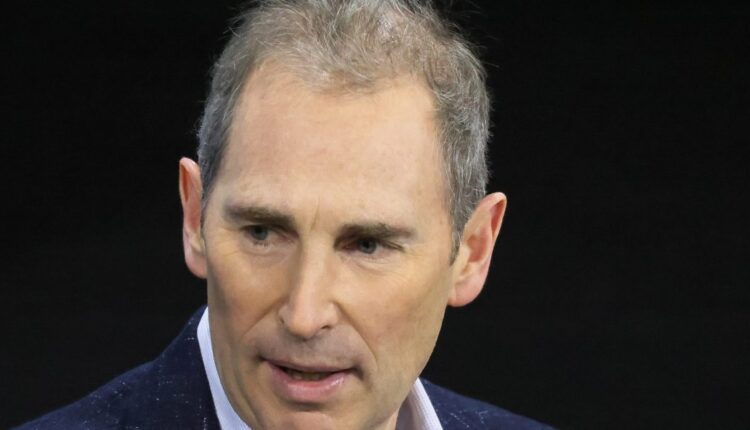 Amazon: Andy Jassy RTO mandate not perfect says Peter DeSantis
Amazon may have had to roll back some of its strict return to office policies it seems, with a senior executive admitting the process "hasn't been perfect."
The Andy Jassy-led company has been among those which saw fierce division over the call for staffers to return to their desks. In fact, approximately 30,000 employees signed a petition pushing back against the mandate.
Now it seems that some of the staff's fears are being heard. In an internal meeting, one of Amazon's top cloud bosses—Peter DeSantis, SVP of utility computing—said he wanted to clarify the message around the return to office.
"I think we created some noise, which I think is important because we really do want people back in the office," DeSantis said, according to a script obtained by Insider. "But it hasn't been perfect."
DeSantis admitted that the debate is more "nuanced" than a one-size-fits-all policy, particularly for those who moved away from Amazon offices in major cities during the pandemic.
As a result DeSantis said he expects that the three days a week mandate won't become a reality for another three years.
Staff are furious that the Jeff Bezos-founded company has changed its major policy. In September 2022 Jassy said he had no plans to force staff to return to their offices—but less than six months later, in February 2023, Jassy told employees they needed to be in the office at least three days a week.
By August, emails were sent to staff resisting the return that a career at the company "wouldn't work out" if they weren't in three days a week.
Further issues compounded the tension between employees and their employer. An email sent to employees scolding them for not being at their desks enough was sent out in the same month, but was also erroneously sent to staff who were going to the office the required amount of days.
DeSantis described such emails as a "nudge" as opposed to anything more sinister.
How DeSantis's message will land with the wider Amazon workforce—estimated to be approximately 1.5 million employees—is not yet known.
It's unclear whether DeSantis effectively watered-down the message with the approval of Amazon's top executives. It's also not clear whether the message from DeSantis applies across the business, or purely in his utility computing division.
Rob Munoz, an Amazon spokesperson, told Fortune: "In February, we shared with employees that we'd be asking them to start coming into the office three or more days per week beginning in May because we believe it would yield the best long-term results for our customers, business, and culture.
"Now that we have several months under our belts with more people in the office more frequently, there's more energy, connection, and collaboration, and we're hearing that from employees and the businesses that surround our offices."
Shutting down immediate relocation
DeSantis also had some big promises for employees who fear they may have to move back to the locations of Amazon "hubs" in the near future, disrupting their lives and potentially those of their families.
While some staff are reportedly quitting instead of being pushed to relocate, DeSantis said he wanted to "dig into" these situations with his HR team, reports Insider.
In the meeting, the SVP reportedly said those who had been asked to move were the people who worked entirely remotely, while the company's intention is that people should have some opportunity to work in-person.
"You can't move all these people all at once, but over a two to three year period, I believe we can slowly kind of bring our teams back to some more rational state where coming to the office has more value," DeSantis reportedly told those on the call.
He added he didn't want to have to relocate "everybody" and capitulated that some of the wording on his team's policy may have to change, agreeing: "We could definitely take another whack at clarifying this message."
Amazon has highlighted that only a relatively small number of employees are in the position of needing to relocate, and would be offered benefits to offset the disruption.
The company is also still offering an exception request scheme, with candidates reviewed on a case-by-case basis.
Yet with the goalposts changing rapidly for Amazon staffers, it was perhaps inevitable that DeSantis was grilled on whether or not the targets would be moved again—this time to four in-office days a week.
However, DeSantis was apparently unable to offer any reassurance, saying there was "no talk" of upping in-office days but he couldn't make any promises, reports Insider.
He added being in the office is important because it helps with high-speed decision making, mentoring, and identifying the future leaders of the company.