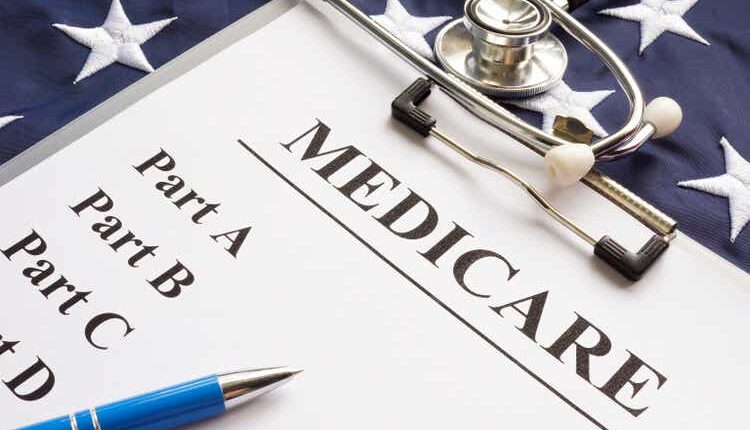 Analysts list targets for Medicare drug price negotiations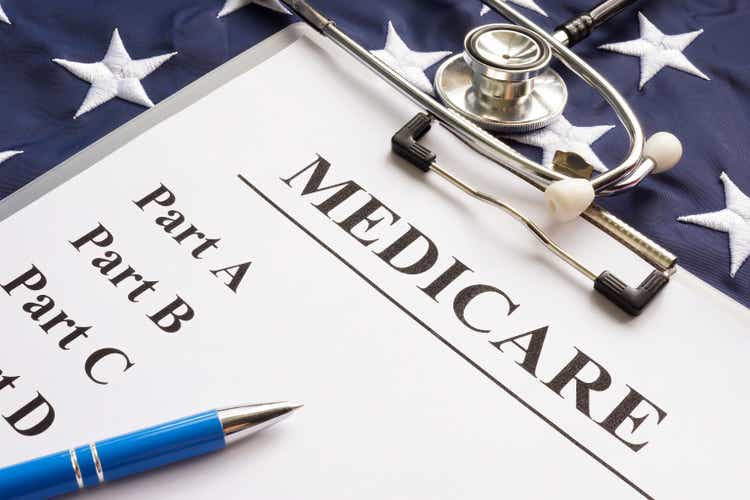 Amid reports that the Biden administration was gearing up to announce the first ten drugs that will be subject to Medicare price negotiations early this week, Wall Street analysts came up with their own lists of potential inclusions.
The pricing negotiations introduced as part of last year's Inflation Reduction Act allow the Department of Health and Human Services (HHS) to bargain for Medicare Part D drugs for the first time in history.
While revised prices for the first ten drugs are unlikely to take effect until 2026, the impact will only grow afterwards as the list of targeted drugs expands.
With the addition of 15 more Part D drugs in 2027, 15 more Part B and D drugs in 2028, and 20 more Part B and D drugs annually thereafter, the program is expected to save an estimated $98.5B for the U.S. healthcare system over ten years.
Based on historical Medicare drug spending and other assumptions, analysts from Goldman Sachs, Wells Fargo, and Guggenheim came up last week with lists of drugs that Medicare could target for the first round of pricing negotiations.
A review of their predictions indicates that all three firms agreed with the inclusion of Eliquis, a blood thinner marketed by Bristol Myers (NYSE:BMY) and Pfizer (NYSE:PFE), Jardiance, a diabetes therapy developed by Eli Lilly (NYSE:LLY), and Imbruvica, a blood cancer therapy marketed by AbbVie (NYSE:ABBV).
Pfizer's (PFE) prostate cancer drug Xtandi, Novartis' (NVS) cardiovascular drug Entresto, and JNJ's (JNJ) antipsychotic drug Invega Sustenna also featured in all three lists.
In addition to the above, Goldman Sachs included Merck's (MRK) anti-diabetic medication Januvia, Amgen's (AMGN) rheumatoid arthritis therapy Enbrel, Pfizer's (PFE) breast cancer therapy Ibrance, and Bristol Myers' (BMY) multiple myeloma drug Pomalyst.
Wells Fargo added JNJ's (JNJ) anticoagulant agent Xarelto and Boehringer Ingelheim's COPD drug Spiriva Respimat instead of Januvia and Pomalyst in the Goldman Sachs list.
Analyst Mohit Bansal and the team exclude insulin products such as LLY's Humalog, noting that the drugmaker's decision to slash the prices of its insulin brands by 70% early this year will make additional price controls unlikely and punitive.
Guggenheim's list includes LLY's diabetes therapy Trulicity, JNJ's (JNJ) Xarelto, AstraZeneca's diabetes therapy Farxiga, and Merck's (MRK) Januvia, in addition to six targets common to all three firms.
Guggenheim analysts led by Vamil Divan added that there will be minimal effect from the inclusion of Entresto and Farxiga as their copycat versions are expected to enter the market when revised prices are due, overshadowing the IRA impact.
The uncertainty over targeted drugs has kept biopharma investors at bay, with the VanEck Pharmaceutical ETF (PPH), which represents 25 of the largest global pharma stocks, underperforming the broader market this year.

However, given the depressed valuation, Goldman Sachs analysts led by Chris Shibutani do not think that the announcement of the final list, expected on Tuesday, could be a significant stock-moving event.
"These same stocks also currently occupy the lower end of the valuation ranges, setting up the potential, in our view, for some element of relief as uncertainties are progressively unveiled," the analysts added, referring to the companies with the highest exposure to the initial pricing talks.
Meanwhile, Guggenheim expects regulatory and legal issues surrounding Medicare drug pricing negotiations to continue in the weeks ahead, given the ongoing legal battles over the program.
According to Goldman Sachs, there could be more impact when Medicare puts forward initial pricing proposals with the discounts applicable for selected drugs, which will not occur until at least February 1, 2024.
More on Medicare price negotiations