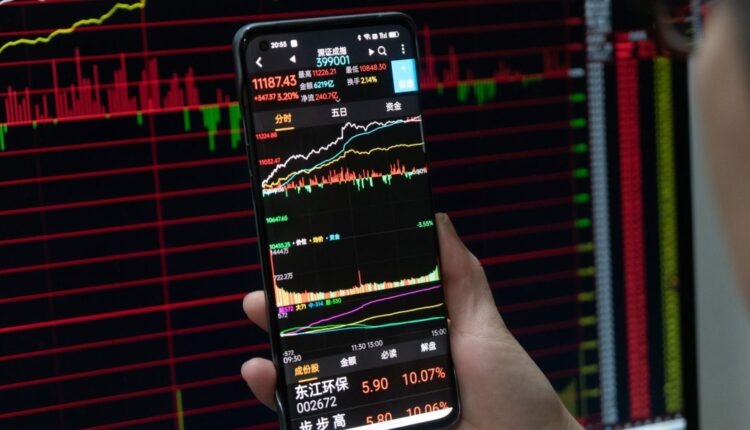 Anxiety is gripping China's stock market more than anytime in the past year as the 'Fear and Greed' indicator slumps
Anxiety dominates China's $9.1 trillion stock market now more than at any time in the past year, according to a Bloomberg indicator. 
The so-called Fear and Greed indicator, a measure of buying strength versus selling strength, for the Shanghai Composite index on Monday fell to its lowest level since October 2022. The ongoing slump has sent the equities gauge to the brink of breaking through a critical 18-year trend line.
While the indicator does have a track record of presaging rebounds, an intense bearish signal does not always led to an equally strong recovery. For instance, the gauge rallied sharply during the reopening rally in November, even though the selling pressure preceding the gains was not acute. 
Equally, a selling wave in August didn't give way to a tepid recovery in equity values.