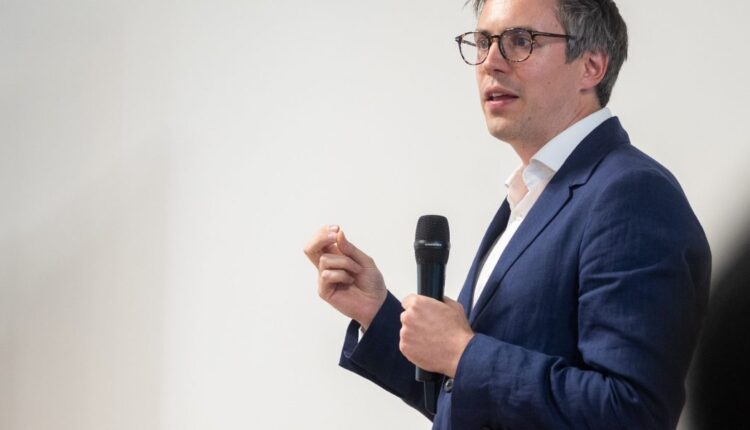 Can design save the world? A new alliance is trying
On paper, a hackathon sounds like a perfect way to foster creativity: Put people together in a room with stationary, laptops, and a lot of caffeine, and give them a few days to come up with a breakthrough. 
But Ben Sheppard, who leads McKinsey's global design research, had an unfortunate realization: The hackathon ends, the designers go home, and nothing more gets done. 
Other top designers felt the same way. Many designers "had been through activities where we had tried to design for good, where we had tried to hold activities to make the world a better place," says Sheppard, who leads a roundtable of chief design officers for McKinsey. "Did it actually make the world a better place? In many cases, sadly, the answer was no," he concludes.
Sheppard is one of the founders of "Design For Good," a new alliance made up of some of the world's largest companies to use design talent to solve social issues. (Sheppard is on the advisory council for Fortune's upcoming Brainstorm Design conference on Dec. 6)
Halfway through its first two-year program, Design For Good has dozens of projects ready to go. But to prove the alliance is more than what Sheppard deems "design theater," it now has to do something just as difficult: Get these projects to work in the real world.
Designing better sanitation and water access
The alliance, formally launched in April 2022, counts some of the world's largest companies— PepsiCo, General Mills, Microsoft, Lixil, Nestle—among its nine corporate members. The U.K.'s Royal College of Art provides education and training for participants. 
For its first round of projects, Design for Good focused its efforts on the mission of improving sanitation and access to clean water. To start, Design for Good placed its hundreds of designers, all from its member organizations, into cross-company teams and offered them a design brief from the alliance's first round of partner development organizations: WaterAid, WaterStarters, the World Toilet Organization, among others.
The partner development organizations helped the designers understand the problem that needed solving, talked through ideas and, importantly, told them what hadn't worked in the past. Designers then worked on the projects part-time for six months, instead of the two or three days common in hackathons. 
"We knew that we had to start with partnerships with development organizations, we knew we had to be able to give the intellectual property away, we needed substantive time of the order of two years, not two days," Sheppard says. 
By June 2023, the alliance's designers had created 26 projects to improve water quality and sanitation, ranging from a social media awareness campaign to encourage U.K. residents to save water to a low-cost zip bag of reusable and affordable menstrual products for remote rural communities. 
A 'Burning Man' for design
Now, as Design For Good heads into the second year of its program, it needs to help its partner organizations get these projects off the ground. 
And that's where the alliance's corporate members come in, Sheppard says. Development organizations may need a hand from "non-designers," like web developers or supply chain experts. A big company like Lixil or Microsoft can provide that expertise.
Sheppard knows this is still an experiment. It's important that Design For Good "retains a healthy humility," he admits. 
And he wants Design For Good to be sustainable long-term as well. Sheppard notes that participating designers—all of whom work demanding design jobs for major companies—stuck with their projects for months thanks to the "personal sense of satisfaction" that comes from working to address societal maladies. 
And he hopes that commitment can foster a sense of community going forward, such as when Design For Good tackles its next mission, likely to be improving access to quality education, starting next September.
Sheppard wants designers to keep coming back with a sense of "passionate, almost cultish following, each year, just preparing for the next opportunity, just preparing to meet with their fellow designers."
"Almost like Burning Man," he suggests. 
Fortune's Brainstorm Design conference is returning on Dec. 6 at the MGM Cotai in Macau, China. Panelists and attendees will debate and discuss "Empathy in the Age of AI" or how new technologies are revolutionizing the creative industry.