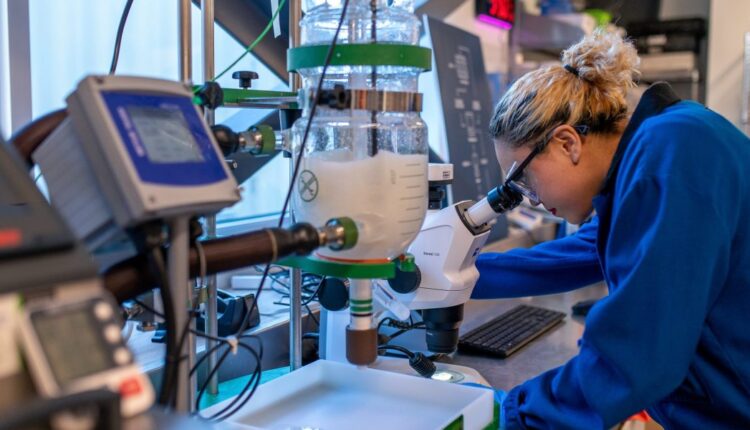 Carbon capture firm Carbon Engineering sells for $1.1B
Warren Buffett-backed Occidental Petroleum Corp. agreed to buy Canadian startup Carbon Engineering Ltd. for $1.1 billion as the oil producer expands its position as a leader in removing carbon dioxide from the atmosphere. 
Occidental will pay in cash and expects the deal to close before the end of the year, pending regulatory approvals, the Houston-based company said Tuesday. The US oil producer has partnered with Carbon Engineering for the last four years, using its technology for its West Texas-based Stratos project, set to be the world's largest direct air capture plant by 2025. 
"We expect the acquisition of Carbon Engineering to deliver our shareholders value through an improved drive for technology innovation and accelerated DAC cost reductions," Chief Executive Officer Vicki Hollub said in the statement. 
Buffett praised Hollub for her stewardship of Occidental earlier this year and recently raised his firm's stake to 25%, making Berkshire Hathaway Inc. the company's largest shareholder.
Real momentum is now building behind carbon capture and sequestration, one of Big Oil's favored climate solutions, after the companies posted record profits last year and won generous tax incentives for the technology through the Inflation Reduction Act. The buyout is the second Big Oil CCS deal in recent weeks. Exxon Mobil Corp. agreed to buy CO2 pipeline operator Denbury Inc. last month for $4.9 billion. 
In addition to Stratos, Occidental plans to use Carbon Engineering's technology in its King Ranch DAC hub planned for south Texas, which last week won financial backing from the Department of Energy. 
Read More: Occidental Starts Building World's Largest Carbon-Removal Plant
Carbon Engineering was founded in Calgary by Harvard University Professor David Keith, who pioneered methods of removing large volumes of CO2 directly from the air, allowing it to be either buried underground or used for a variety of industrial purposes. Early investors included Bill Gates, Chevron Corp., BHP Group Ltd., Occidental and several family offices.