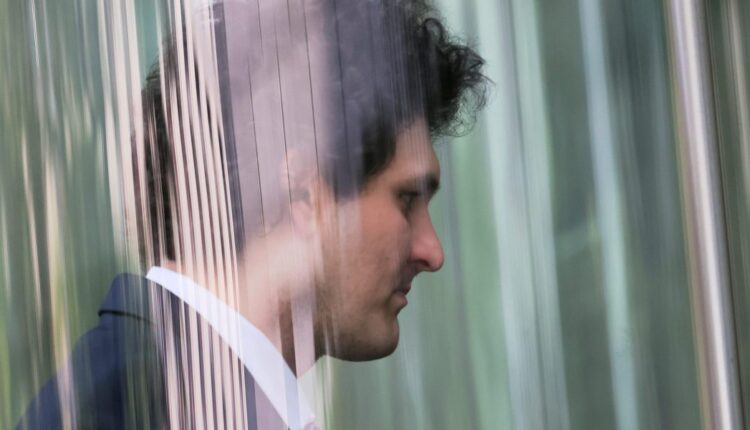 Caroline Ellison kept a memo called 'Things Sam is Freaking Out About,' and prosecutors plan to use it
In a court filing on Monday, prosecutors laid out some of the evidence they plan to use against disgraced FTX founder Sam Bankman-Fried related to the November collapse of his crypto exchange, including personal notes from Caroline Ellison, the former CEO of his trading firm, Alameda Research, and his one-time girlfriend.
The relationship between Bankman-Fried and Ellison has become a central pillar of the Department of Justice's mounting case. Ellison pleaded guilty to federal charges soon after Bankman-Fried's arrest in December, agreeing to cooperate with prosecutors. Meanwhile, Bankman-Fried has allegedly worked to discredit her as a witness, including leaking portions of her private diary to a New York Times reporter—a move that prompted the judge overseeing his case to revoke his bail last week, landing Bankman-Fried in a New York detention center. His trial is set to begin Oct. 2.
In Monday's filing—an in limine motion to establish which evidence will be permissible in the trial—prosecutors detailed how Ellison's documents will serve their case. They plan to use her personal notes and to-do lists, including an entry titled "Things Sam is Freaking Out About," to prove that Bankman-Fried directed employees to illegally use FTX customer funds to plug holes in Alameda's balance sheet.
According to prosecutors, the list of Bankman-Fried's concerns included everything from bad press about the relationship between Alameda and FTX to fundraising and trading strategies. They also plan to use similar documents from two other coconspirators who have turned on Bankman-Fried, including Nishad Singh, the former director of engineering at FTX, and Gary Wang, a cofounder.
Another piece of evidence includes a covert recording of Ellison's statements to Alameda employees during an all-hands meeting on Nov. 9, 2022, as FTX began to unravel. According to the filing, Ellison told employees that Alameda had been borrowing a "bunch of money" from FTX, which led to a "shortfall in user funds."
"It really sucks for all you guys," she told her employees.
Later in the meeting, when a staffer asked who else had made the decision of using user deposits, she replied, "Um…Sam, I guess."
Speculation has been building that another top lieutenant—Ryan Salame, the former co-CEO of FTX Digital Markets—would also begin to cooperate with prosecutors after Bloomberg reported earlier this month that he was working on a plea deal. According to the filing, however, Salame will be unavailable as a witness, with his attorney signaling that he will invoke his Fifth Amendment right against self-incrimination.
Prosecutors say they have private messages sent from Salame to a family member from November 2021 where he mentions political donations, which prosecutors plan to prove was part of an illegal straw-donor campaign. In one message, Salame details that Bankman-Fried wanted to route money through Salame rather than donating directly to Republicans himself, which would cause the world to "lose its mind."
In a separate filing on Monday, Bankman-Fried's attorneys filed a separate motion to exclude certain portions of prosecutors' evidence, arguing that the government has missed several key deadlines by a month or more to provide documents.
"These late productions," they wrote, "have a cumulative effect on the defense's ability to properly prepare for trial."