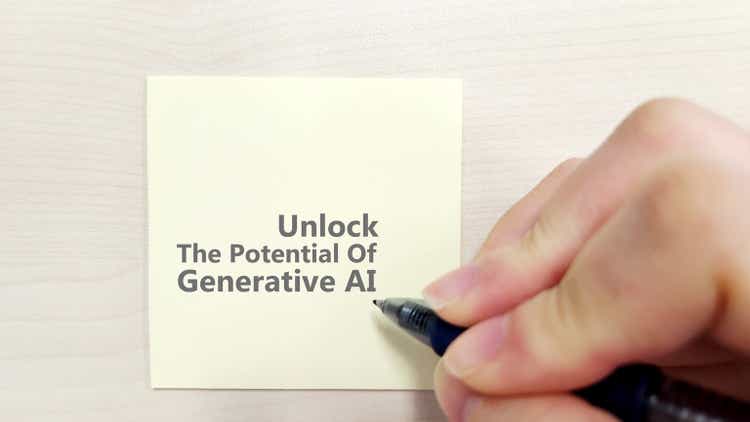 Clothing, fashion industries seen benefitting from generative AI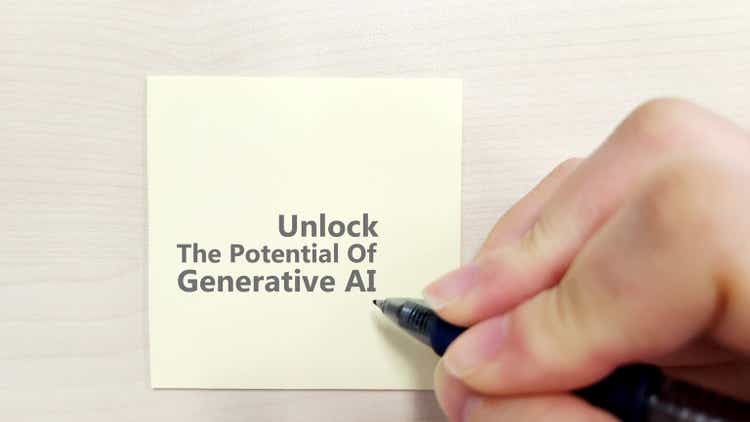 A type of artificial intelligence technology that works to create imagery, text and other forms of media could have a profound, positive impact on softlines retail businesses.
That's the assessment from UBS, which just held a conference in New York City on the impact of generative AI on fashion retail.
"Experts believe Gen AI will also help fashion companies make significant gains in areas such as sales/customer experience, product development, innovation, marketing, store operations, supply chain/logistics, and organization," analysts at the Swiss bank wrote. "Experts believe the global Softlines industry could achieve between 500-900 bps of EBIT margin gain over the long term using Gen AI with some of this gain reinvested back into businesses to fuel top-line growth."
UBS said companies are already using generative AI to develop personalized messages for customers, leading to better engagement and higher sales. The firm added that this kind of marketing is cheaper than what is currently done.
Also, generative AI is improving the online checkout experience. "By inserting personalized language and messaging when consumers go to checkout online, fashion companies see online conversion rates jump as the percentage of consumers who abandon their carts toward the end of their shopping journeys decreases," the team wrote.
UBS mentioned Ralph Lauren (NYSE:RL) as an apparel retailer particularly set to benefit from generative AI. This is because they have enough money to adopt generative AI and customize it, as well as robust customer data and IT infrastructure. Finally, Ralph Lauren benefits from a company culture that embraces new technology and can adapt to new ways of working.
Because it is an online fashion retailer and is tech-focused, the bank also sees Revolve Group (RVLV) as embracing generative AI as well. UBS currently rates the stock neutral.
Other softline retailers that could be impacted by generative AI include PVH Corp. (PVH), Under Armour (NYSE:UAA), Nike (NYSE:NKE), Deckers Outdoors (DECK), and Lululemon Athletica (NASDAQ:LULU).
While some may believe generative AI is overhyped and the returns on investing in the technology have been modest so far, UBS analysts say many are underestimating the impact of generative AI in the industry in the future.
"Our view is Gen AI is a theme which will only grow in importance and companies who best leverage it will likely experienced outsized financial returns and stock performance," UBS stated. "Thus, we believe the time is now for investors to start focusing on this topic in order to identify which companies will win."