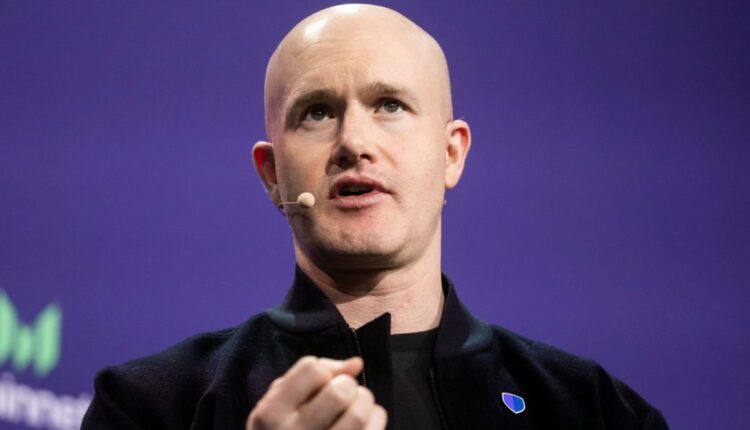 Coinbase now lets smaller investors in the U.S. trade Bitcoin and Ethereum futures
The largest crypto exchange in the U.S. announced on Thursday that smaller investors, otherwise known as retail traders, are now be able to trade Bitcoin and Ethereum futures on its U.S. platform.
Customers can access the two new financial products through Coinbase Advanced, an offshoot of the exchange's main platform that lets investors trade more financially complex crypto products. As opposed to CME, a U.S. derivatives exchange that also sells Bitcoin and Ethereum futures, Coinbase's offering targets shallower-pocketed traders.
"These contracts offer lower upfront capital requirements and can be an affordable investment option for a broader range of retail customers," the company wrote in a blog post announcing the products.
Coinbase's unveiling of a futures contract in the U.S. for both Bitcoin and Ethereum, the two largest cryptocurrencies by market capitalization, comes as the exchange looks to diversify its products to compete with the likes of Binance, the largest cryptocurrency exchange in the world.
Futures allow traders to not only speculate on the future price of an asset but to gamble with more assets than they actually own. Customers can front, for example, $100 as collateral and trade $200 worth of crypto, magnifying their losses and gains as a cryptocurrency's price waxes and wanes.
By most estimates, the global trading volume of the crypto derivatives markets, which include futures, far outpaces that of crypto spot markets, or the simple purchase or sale of cryptocurrencies. As of Wednesday, the 24-hour trading volume of crypto derivatives was approximately $37 million on Binance compared with just about $9 million in spot, according to CoinMarketCap.
Binance dominates the crypto derivatives market. The 24-hour trading volume of its nearest competitors OKX and BitMart was a little more than a fourth of Binance's. If its recent product announcements are any indication, Coinbase, which has historically been more willing than Binance to play nice with regulators and avoid risky crypto financial instruments, is looking for a slice of that pie.
In April, the publicly traded crypto exchange announced that it had obtained a regulatory license in Bermuda. In May, it then launched a Bermuda-based offshore exchange, which specializes in futures. And then, in late September, it opened up its offshore exchange to retail investors.
The exchange's most recent unveiling of crypto futures, however, is in the U.S., where it obtained a license to sell the risky financial instruments earlier this year.