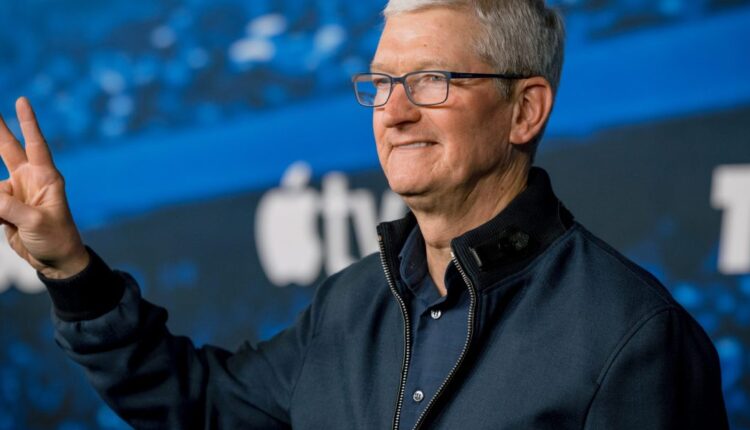 Court upholds Apple App Store policies in Epic appeal
Apple Inc. won an appeals court ruling upholding its App Store's policies in an antitrust challenge brought by Epic Games Inc. 
Monday's ruling by the US Ninth Circuit Court of Appeals affirmed a lower-court judge's 2021 decision largely rejecting claims by Epic, the maker of Fortnite, that Apple's online marketplace policies violated federal law because they ban third-party app marketplaces on its operating system. The appeals panel upheld the judge's ruling in Epic's favor on California state law claims.
The ruling comes as Apple has been making changes to the way the App Store operates to address developer concerns since Epic sued the company in 2020. The dispute began after Apple expelled the Fortnite game from the App Store because Epic created a workaround to paying a 30% fee on customers' in-app purchases.
"There is a lively and important debate about the role played in our economy and democracy by online transaction platforms with market power," the three-judge panel said. "Our job as a federal court of appeals, however, is not to resolve that debate — nor could we even attempt to do so. Instead, in this decision, we faithfully applied existing precedent to the facts."
Apple hailed the outcome as a "resounding victory," saying nine out of 10 claims were decided in its favor.
"The App Store continues to promote competition, drive innovation, and expand opportunity, and we're proud of its profound contributions to both users and developers around the world," the company said in an emailed statement. "We respectfully disagree with the court's ruling on the one remaining claim under state law and are considering further review.
Epic had no immediate comment.
In September 2021, US District Judge Yvonne Gonzalez Rogers concluded that Apple's policies prevent consumers from getting cheaper prices but rejected Epic's claims that the App Store is run like a monopoly in violation of federal antitrust law. 
Following a three-week trial in Oakland, California, Rogers ordered the technology giant to allow developers of mobile applications steer consumers to outside payment methods, granting an injunction sought by Epic. The judge, however, didn't see the need for third-party app stores or to push Apple to revamp policies over app developer fees. 
The appeals court said the lower court "erred" in defining the appropriate antitrust market but concluded that was "harmless" and Epic failed to "show its proposed market definition and the existence of any substantially less restrictive alternative means for Apple to accomplish the procompetitive justifications supporting iOS's walled garden ecosystem." 
One appeals court judge dissented from that part of the ruling, saying the case should go back to Rogers to re-analyze it using the relevant market.
"Unless the correct relevant market is identified, one cannot properly assess anticompetitive effects, procompetitive justifications, and the satisfaction of procompetitive justifications through less anticompetitive means," US Circuit Judge Sidney Thomas wrote.
The panel said it agreed with the finding by Rogers that Epic was "injured" under California's competition laws due to Apple's previous policy that stopped app developers from steering users to outside payment methods. It directed Rogers to revisit her ruling that Epic didn't owe Apple fees it paid attorneys.
Even before Rogers ruled, Apple already was making changes to how the App Store operates to mitigate developer concerns.
One was to allow developers to "steer" consumers — in some scenarios — to make payments for subscription apps outside of Apple's own payment system. This means that so-called "Reader apps," which encompass apps and services for digital newspapers and magazines, books, audio streaming and video watching, can point users to the web with a button to complete their sign-up.
That addressed a core issue within Epic's lawsuit against Apple, but the current Apple policy doesn't apply to gaming apps. Epic's software, including hit game Fortnite, still remains off of the App Store and Apple devices, but Epic Games Chief Executive Officer Tim Sweeney has hinted as a return to the platform in 2023.
US and European authorities have taken steps to rein in Apple's stronghold over the mobile market. In response to the Digital Markets Act — a new series of laws in the European Union — Apple is planning to allow outside apps as early as next year as part of an update to the upcoming iOS 17 software update, Bloomberg News has reported.
Amid a changing legal landscape, Apple also plans to let users more easily change default settings, allow alternative web browsing engines, and open up more of its in-house features, such as Camera or Find My apps, to third-party developers.
Epic has made similar allegations about anticompetitive conduct in a lawsuit against Google over its Google Play store. The Alphabet Inc. unit has denied wrongdoing.
The case is Epic Games Inc. v. Apple Inc., 21-16695, US Court of Appeals for the Ninth Circuit (San Francisco).