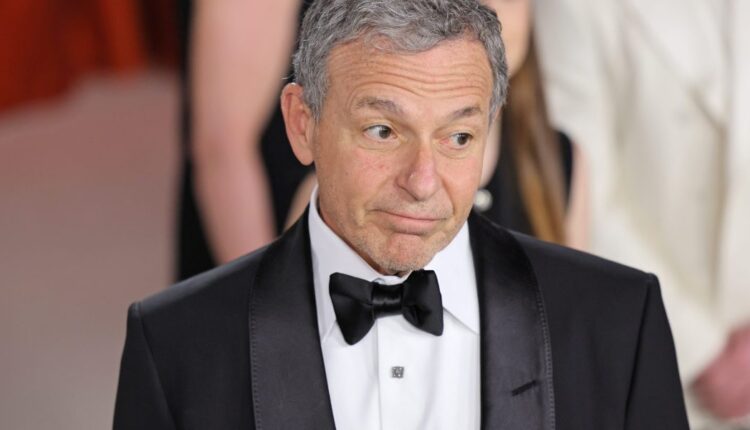 Disney to stream Cricket World Cup for free in India
Disney boss Bob Iger plans to stream the upcoming ICC Cricket World Cup for free on mobile devices in a bid to reignite growth in India, where it has lost a third of its subscribers.
Interest in the sport, popular in U.K. commonwealth countries, is expanding at a fast clip with the Indian Premier League's per-match value to broadcasters second only to the U.S. National Football League.
Private equity firm CVC Capital liked cricket's prospects so much it invested nearly $750 million two years ago to buy ownership of the Gujarat Tigers, a new IPL expansion team. 
Offering free World Cup streaming to 600 million mobile devices is "how we build a model which will allow us to drive two revenue streams more meaningfully," said Sajith Sivanandan, head of Disney+ Hotstar, in an interview with Reuters, adding he was confident of growing his user base in the years ahead.
He calls the move a new "hybrid model" designed to drive advertising revenues by raising smartphone viewers, while gaining new subscribers for the Hotstar TV app, where cricket will remain under paid-for plans.
Iger under pressure
The Mouse House is under considerable pressure to turn its business around as shares plumb fresh nine-year lows.
Its movie studios this year have produced one commercial flop after the other, theme park turnout during the critical summer season has disappointed, the company found itself a political punching bag, and rumors persist Iger will sell the company to Apple.
India, meanwhile, is one of the few attractive growth markets for major corporations like Disney, having overtaken China this year as the world's most populous nation.
Its billion-plus consumers share a huge appetite for entertainment, whether it be sports like cricket or the latest blockbuster movie out of Bollywood.
The sport may not hold a candle to baseball in the U.S. market, but anticipation is building ahead of the October start of the ICC World Cup, a competition held every four years.
This is particularly true in India, the 2023 tournament's host nation, where Disney's Star TV broadcaster counted half a billion viewers for the most recent season of the Indian Premier League. 
But Iger has yet to find a reliable method to turn that demand into cold, hard cash. Subscribers to his Disney+ Hotstar streaming service may be numerous in absolute terms, but each pays Iger only pennies on the dollar compared to customers elsewhere. 
The average revenue per user (ARPU) for Hotstar during the most recent fiscal third quarter came in at just $0.59 per month, a fraction of the $6.58 for Disney+ everywhere else.
Disney pulled out of streaming rights bidding war
In June 2022, Disney consequently made the decision to exit a bidding war with Asia's wealthiest tycoon—Reliance Industries chairman Mukesh Ambani—to stream IPL after the organizing body auctioned the digital rights off separately from the linear rights. 
Instead, it opted to buy just the right to broadcast matches via television at the cost of $3 billion, a 50% increase over its previous 2017 deal which at the time had included streaming as well. 
"We made disciplined bids with a focus on long-term value," said Disney's head of international content, Rebecca Campbell, at the time. "We chose not to proceed with the digital rights given the price required to secure that package."
It was widely predicted this would hurt subscriber numbers, but even analysts were likely surprised by the plunge. 
The loss of 12.5 million in the fiscal third quarter after 4.6 million in the previous one was so embarrassing, Disney eliminated Hotstar numbers from its investor presentation entirely and gave the Indian streaming business only a perfunctory mention during the quarterly update.
"We adjusted our product from one centered around the IPL to one more balanced with other sports and entertainment offerings," Iger said earlier this month, before moving on.
All told, Disney+ Hotstar subscriber numbers dropped to just 40.4 million from a peak of 61.3 million last October. That means it lost a full third of its audience in the space of just nine months.