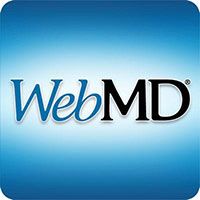 Drinking, Often Heavy, Is Common Among Cancer Survivors
MONDAY, Aug. 14, 2023 (HealthDay News) — Many Americans diagnosed with cancer continue to drink alcohol regularly — sometimes heavily and sometimes during treatment, a new study shows.
The study, of over 15,000 U.S. cancer survivors, found that 78% were current drinkers. And of them, significant percentages said they binged or engaged in other "risky" drinking. The same patterns were seen even among people undergoing cancer treatment.
Experts said the findings are concerning, in part because alcohol increases the risk of certain cancers. Drinking during cancer treatment, meanwhile, may interfere with the effectiveness of some therapies or boost the chances of side effects.
"There were a lot of risky drinking behaviors in this study, which is surprising," said senior researcher Yin Cao, an associate professor at Washington University School of Medicine in St. Louis.
It is true, Cao said, that there is still a lot left to learn about how drinking — including problem drinking — affects cancer survivors' health over the long haul. There's limited information, for example, on whether drinking after a cancer diagnosis increases the chances of a recurrence.
On the other hand, heavy drinking has well-known health hazards. And there already are "clear guidelines" encouraging everyone — cancer survivor or not — to limit their drinking, for a host of health reasons, Cao said.
Those include guidelines from the American Cancer Society (ACS), which say that alcohol use is one of the most important changeable risk factors for cancer.
The best course is to not drink at all, said Dr. Farhad Islami, senior scientific director of cancer disparity research at the ACS.
"But if you choose to drink," Islami said, "you should limit your intake to no more than one drink per day for women, and two per day for men."
Islami, who was not involved in the new study, said it is highlighting a basic fact that many people, including cancer survivors, do not know.
"Most people know that smoking causes cancer," he said. "But not many people are aware that alcohol use is also a risk factor."