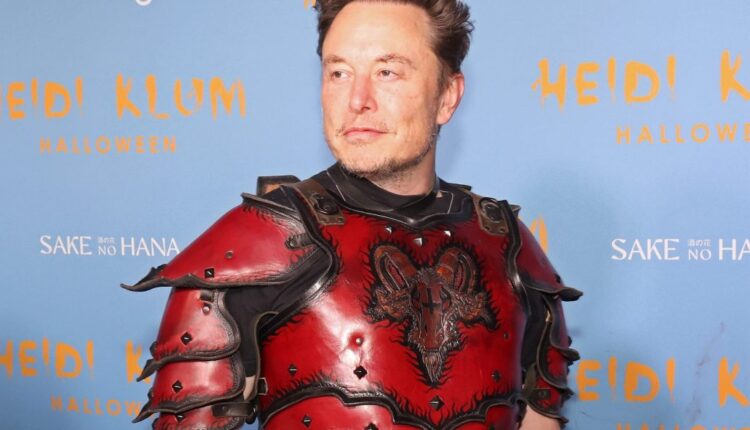 Elon Musk pays Tesla critic $10,000 to settle defamation suit
Elon Musk agreed to pay $10,000 to settle a defamation lawsuit by a Tesla critic who became a hero to short sellers with his Twitter posts and then accused the CEO of smearing him with false allegations that he menaced the electric-car maker's employees, according to lawyers for the plaintiff.
Randeep Hothi got into a court skirmish with Tesla in California after he gained a following on Twitter under the handle "Skabooshka" calling out the company's rocky production of its Model 3 sedan in 2018. Hothi grew up near Tesla's factory in Fremont, where he monitored production output using cameras and drones and his on-the-ground research caught the attention of several hedge funds.
In 2019 Tesla sought a restraining order against Hothi over claims he stalked its factory and harassed its employees — including dangerously swerving his car toward a Model 3 that was on a freeway test drive and injuring a Tesla security guard in a hit-and-run on company property. 
Hothi denied those allegations and Tesla dropped its court complaint, but Hothi claimed in a 2020 defamation suit that Musk's public criticism of him triggered an online hate campaign in which he was accused of being "a liar, a murderer, a terrorist, and a deranged maniac."
Hothi said in a statement issued by his lawyers Monday that the settlement achieves his goal to clear his name and he tweeted about being vindicated. 
In a tweet, he said: "In March 2023, Musk asked me to settle. I believe my work is now vindicated. For several reasons, I have decided to accommodate Musk (for a modest $10k). I now join the rest of you who are watching his public meltdown in real time."
Musk and his lawyers, Adam Cashman and Adam Mehes, didn't immediately respond to emails and calls seeking comment. Gil Sperlein, one of Hothi's attorneys, said in the statement his client accepted Musk's offer to settle the case. A court filing Monday indicates Hothi is dropping the case, but doesn't disclose the terms of settlement.
The case was scheduled to go to trial this year in Alameda County Superior Court in Hayward.
The settlement was reported earlier by the Los Angeles Times.