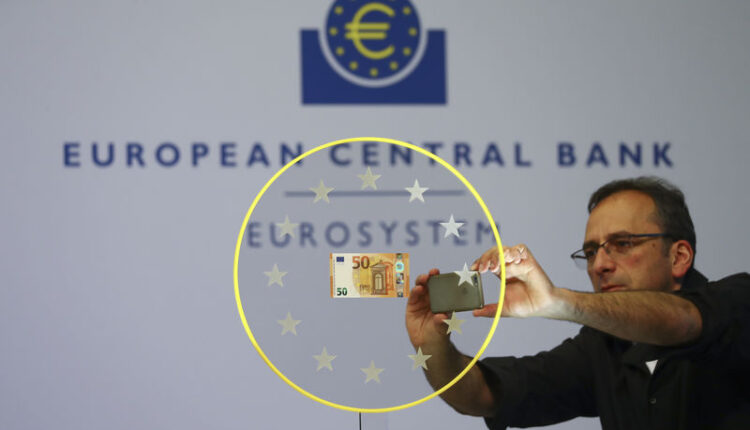 European shares fall on mounting China worries, banks lag By Reuters
© Reuters. FILE PHOTO: The German share price index DAX graph is pictured as the German index celebrates its 35th birthday at the stock exchange in Frankfurt, Germany, August 15, 2023. REUTERS/Staff/File Photo
By Ankika Biswas and Shashwat Chauhan
(Reuters) – European shares fell on Wednesday on a drag from banks, as increasing evidence of China's economy rapidly losing steam kept investors on the edge, while UK stocks came under pressure from rising worries over sticky inflation.
The pan-European closed the day 0.1% lower, after falling as much as 0.4% and touching a new one-month low intraday.
The European banks index lost 0.7%, touching a one-week low, with China-exposed HSBC Holdings (NYSE:) falling for the fifth session and shedding 1.7% to a more than two-month low.
Luxury giants LVMH and Kering (EPA:), exposed to Chinese consumer demand, also lost 0.2% and 0.4%, respectively.
Missed payments on investment products by a leading Chinese trust firm and a fall in home prices added to worries that China's deepening property sector crisis is stifling what little momentum the economy has left.
"China sneezes the rest of the world gets a cold; any data points showing Chinese economy not running well is negative for global markets, particularly Europe, in terms of consumer demand from China," said Michael Field, European Equity Strategist at Morningstar.
Further, a flash estimate showed euro zone's second-quarter GDP rose by 0.3% quarter-on-quarter, while another data set showed June industrial production increased by 0.5% month-on-month.
The STOXX 600, weighed down by signs of slowing growth in China, has underperformed its U.S. peers this year, with its 7.2% gain well below the 15.3% jump in the .
Meanwhile, UK's blue-chip fell 0.4% on growing worries about persistently high British inflation as key measures of price growth monitored by the Bank of England failed to ease in July, despite a sharp drop in headline inflation.
"While it's good to celebrate inflation coming down to this point, we have to recognise that from here the bulk of core inflation is far more difficult to get down," Morningstar's Field added.
Among major individual movers, British motor and home insurer Admiral Group (LON:) jumped 7.2% to top the STOXX 600 following a marginal rise in first-half pre-tax profit.
Balfour Beatty (OTC:) slumped 10.6% to the bottom of STOXX 600, after its CEO said the infrastructure firm is facing challenges in its U.S. office projects.
German life-science company Bayer (OTC:) lost 1.7% following a Berenberg rating downgrade to "hold" from "buy".
Second-quarter earnings for European firms are expected to decrease 4.6% from a year earlier, slightly less than the 4.8%-drop estimated last week, Refinitiv data showed.