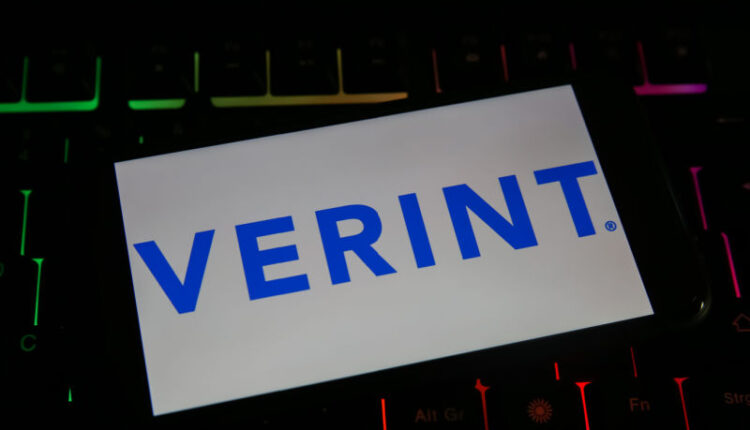 Five9 and Verint Announce New Research on the Modern Evolving Contact Center By Investing.com
© Shutterstock Five9 (FIVN) and Verint (VRNT) Announce New Research on the Modern Evolving Contact Center
Verint® (VRNT), The Customer Engagement Company®, and Five9, Inc. (NASDAQ:), the Intelligent CX platform provider, today announced the findings of a co-sponsored survey to better understand the evolution of the modern contact center as consumer habits continue to change and expectations continue to rise.
According to The Evolving Role of the Contact Center: Putting AI and CX at the Heart of CX Delivery survey, nearly half of the 250 contact center leaders surveyed said managing an increasing volume of customer interactions is one of their company's top three business challenges related to customer engagement. The findings revealed that larger companies (2,500 or more contact center employees) are nearly three times more likely to store engagement data in multiple silos. Larger companies also engage with customers on at least four channels, so bringing together the data from customer interactions is more difficult.
"Increased customer interaction volume and the proliferation of channels has created a massive amount of engagement data, transforming the contact center from a main source for company and product information into a goldmine of insights into consumer needs, behaviors and customer experience challenges," says Verint's Celia Fleischaker, chief marketing officer. "Organizational leaders need to find ways to unify and harness this data so they can deliver a more personalized and connected customer experience."
A Unified Hub is a Must
Bringing all the data together is only one piece of the puzzle – the next step is to easily derive insights from this data. Contact center leaders from smaller companies (500 to 2,499 contact center employees) have challenges when trying to derive meaningful insights from their engagement data – 46 percent cited a limited budget as one of their top business challenges. The majority of them (87%) have the data in one place but need to find a cost-effective way to utilize it.
"Contact centers have a unique opportunity to position themselves as a valuable data resource within the broader organization. Having disparate data systems and siloing information that could improve business operations leads to tremendous inefficiency," said Dan Burkland, president, Five9. "Enterprises cannot afford to delay integrating modern applications. Integrating AI and automation offers agents a relief from the volume of incoming calls, providing them with the information they need to offer a joyful experience. Effective management and visibility of engagement data can transform your contact center customer experience and make a big impact across the entire customer journey."
Unifying engagement data in a single place is the first step to enriching a company's customer experience (CX) strategies with real-world insights – something that larger organizations must get a handle on to extract meaningful and holistic customer insights.
Some smaller companies are working with limited budgets, but investing in solutions such as text and speech analytics can enable them to make better-informed, data-driven decisions and generate more revenue.
Intelligent use of engagement data can enable brands to improve customer experiences, drive better customer lifetime value, and ultimately deliver better return on investment.
Evolving the Contact Center with AI and Analytics
The research shows that many organizations are already aware of the changes that need to be made in their contact centers in response to customer demand and are adapting the structure of their operations.
Omnichannel Engagement: Email and phone are universal channels, but social media, live chat, and private messaging now play a major role in customer interactions. Consumers want to engage on their channel of choice, and contact center leaders need to ensure that's possible without decreasing the quality of CX.
Easing the Pressure on Agents: Managing the increased volume of customer interactions is a challenge for 48 percent of respondents. To help address this, nearly 90 percent of respondents are leveraging conversational AI so that chatbots can handle many queries without escalating to a human agent.
Maximizing Contact Center Efficiency: The struggle to find qualified staff leaves contact center executives needing to do more with fewer resources. Through implementing purpose-built bots across workforce management (WFM), performance management, and knowledge management solutions, they are leveraging AI to increase efficiency without sacrificing quality.
Unlocking the potential of customer engagement data is the key to building a contact center that elevates the employee and customer experiences—organizations need the right blend of AI solutions and open data access to solve the challenges of digital customer engagement.
To learn more, download the full research report here.
Methodology
A total of 250 phone surveys were conducted among contact center leaders in the U.S. between April 26, 2023, and May 30, 2023. Survey participants were screened based on size of their contact center (at least 500 contact center employees/seats across all locations) and title (role of director, executive vice president, senior vice president, executive vice president or C-level executive were required).