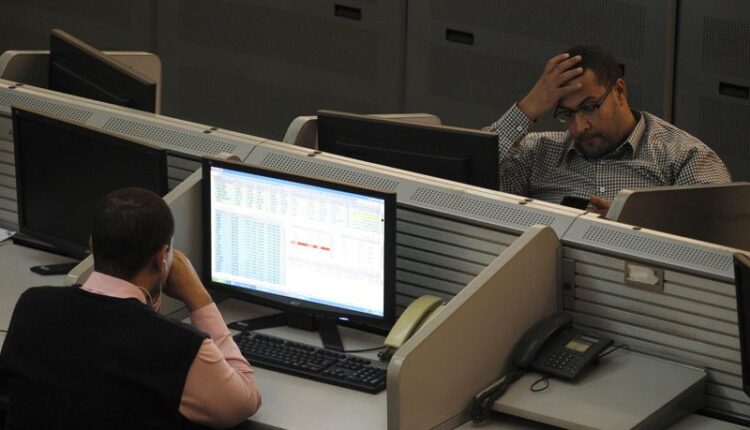 FTX founder Sam Bankman-Fried kicks off fraud trial defense case By Reuters
© Reuters. FILE PHOTO: Sam Bankman-Fried, the founder of bankrupt cryptocurrency exchange FTX, arrives at court as lawyers push to persuade the judge overseeing his fraud case not to jail him ahead of trial, at a courthouse in New York, U.S., August 11, 2023. REUTE
By Luc Cohen and Jody Godoy
NEW YORK (Reuters) -Lawyers for FTX founder Sam Bankman-Fried kicked off their case at his fraud trial on Thursday following 12 days of prosecution testimony in which former colleagues at the now-bankrupt cryptocurrency exchange said he directed them to divert customer funds to his hedge fund and lie to investors and lenders.
Bankman-Fried, accused by prosecutors of stealing billions of dollars from customers, was set to testify in his own defense after the trial returns from a lunch break at 2 p.m. EDT (1800 GMT). The defense called its first two witnesses – Krystal Rolle, Bankman-Fried's lawyer in the Bahamas, and database expert Joseph Pimbley – on Thursday morning.
For Bankman-Fried, taking the stand is a risky move that would give prosecutors the chance to cross-examine the 31-year-old former billionaire about testimony from former close colleagues that he directed them to commit crimes.
Defense lawyer Mark Cohen said Bankman-Fried's direct testimony could last close to five hours, before prosecutors get a chance to cross-examine him.
After the prosecution rested its case, U.S. District Judge Lewis Kaplan denied a defense request to acquit Bankman-Fried before the case goes to the jury. Cohen argued that prosecutors had not set forth "viable legal theories" of wire fraud, which prosecutor Nicolas Roos disputed.
Bankman-Fried has pleaded not guilty to two counts of fraud and five counts of conspiracy. If convicted, Bankman-Fried could face decades in prison. Prosecutors have said Bankman-Fried used the misappropriated funds to prop up his crypto-focused hedge fund, Alameda Research, make speculative venture investments, and donate more than $100 million to U.S. political campaigns.
Kaplan said some of Bankman-Fried's testimony would take place outside the jury's presence so he can decide whether it is admissible as evidence.
That would include any testimony about the involvement of FTX lawyers in structuring loans from Alameda to FTX executives, which prosecutors have said was a key way the defendant and others took funds from unwitting customers.
Cohen said in a Wednesday letter to Kaplan that Bankman-Fried's "knowledge that lawyers were involved in structuring and documenting the loans would be probative of his good-faith belief that there was nothing inappropriate."
Prosecutors may ask Bankman-Fried on cross-examination about why he did not disclose Alameda's privileges to FTX customers or equity investors, and why he posted on social media in the midst of a wave of customer withdrawals last November that FTX was "fine" when he knew it was short billions of dollars in funds.
Legal experts have said Bankman-Fried has little to lose by bucking conventional wisdom and testifying, given weeks of testimony against him by insiders painting an unflattering portrait of his character.
Bankman-Fried has maintained that while he made mistakes running FTX, he never intended to steal funds. His lawyers have said three of his former colleagues, who have pleaded guilty and agreed to cooperate with prosecutors, tailored their testimony to implicate Bankman-Fried in the hopes of receiving lenient sentences.
THE DEFENSE CASE
The first defense witness, Rolle, testified that the day after FTX declared bankruptcy on Nov. 11, 2022, authorities in the Bahamas – where FTX was based – directed Bankman-Fried to hand over remaining assets to regulators in the Caribbean country.
The defense could argue that Rolle's account undercuts prosecution testimony from Gary Wang, FTX's former chief technology officer, that Bankman-Fried told him he transferred assets to the Bahamas because "they seemed more likely to let him stay in control of the company, compared to the U.S."
Pimbley, the second defense witness, testified that most FTX customers had a type of account that allowed their funds to be lent to other users. Bankman-Fried's lawyers could argue that shows that Alameda's use of FTX customer funds was not improper.
The judge at several points urged prosecutor Thane Rehn to speed up his cross-examination of Pimbley, at one point alluding to being tasked with measuring smoked fish while working at his father's deli as a child.
"It means pastrami is not included, neither is coleslaw or macaroni salad," Kaplan said.
The final prosecution witness, FBI agent Marc Troiano, testified about Bankman-Fried's use of the encrpyted messaging application Signal when the trial resumed on Thursday morning in federal court in Manhattan after a week-long break.
Troiano said Signal groups that Bankman-Fried was in with colleagues often were set to delete messages automatically, as jurors saw screenshots from a phone belonging to Caroline Ellison, the former chief executive of Bankman-Fried's Alameda Research hedge fund and his on-and-off girlfriend.
Ellison testified earlier in the trial that Bankman-Fried directed employees to "be careful with what we put in writing, and not put into writing something that could get us into legal trouble."