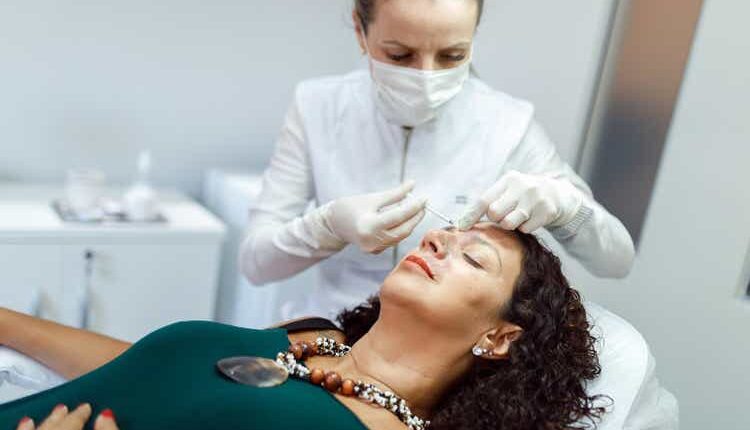 GLP-1 drugs may already be impacting aesthetics sectors, survey finds (NASDAQ:INMD)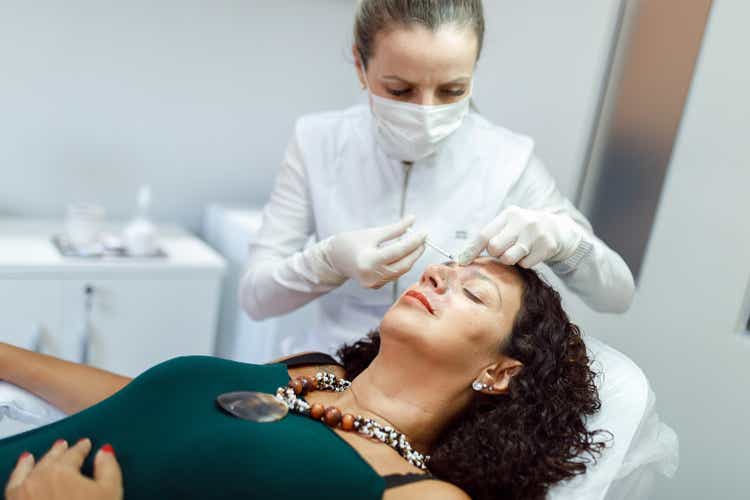 The growing popularity of GLP-1 weight-loss drugs may be already impacting demand for certain procedures like body contouring and dermo fillers, according to Needham's Q3 aesthetics procedures survey.
Needham asked respondents who were familiar with GLP-1 drugs for weight loss if they were interested in trying the drugs before undergoing procedures such as liposuction or body sculpting. The vast majority, 79%, responded that they would try the drugs first, with 49% saying that would try the drugs if they were covered by insurance and 30% saying they would pay out-of-pocket for the medications.
The survey also found that the percentage of respondents who expected to have non-invasive body contouring or liposuction in the next 6 to 12 months fell to 6.4% in Q3, down from 7.7% in Q1. Needham said it sees the procedures serving as a proxy for such procedures such as InMode's (NASDAQ:INMD) BodyTite and FaceTite.
"We think this means that while GLP-1 drugs may result in a decrease in InMode's BodyTite procedures, it may result in an increase in its FaceTite and/or Morpheus8 procedures," the analysts wrote.
Demand for GLP-1 drugs, which were originally developed to treat diabetes, has soared after studies showed that medications like Novo Nordisk's (NVO) Wegovy and Eli Lilly's (NYSE:LLY) Mounjaro were effective in helping patients lose weight. Amgen (AMGN) and Pfizer (PFE) have also been working on GLP-1 weight-loss medications. JP Morgan recently estimated the market for such drugs could be worth over $100B by 2030.
Interestingly, 61% of respondents who have taken GLP-1 drugs for weight loss said that they were more inclined to undergo an aesthetic procedure, while 39% said they were less inclined.
Overall, respondents indicated they were willing to spend more on aesthetic procedures in the next 6 to 12 months. The Q3 survey found the average expected spend was $702 per respondent, up 26% from $557 average indicated in Q1 2023 and up 1% from the $695 spend expected in the Q3 2022 survey.
Respondents also favored injectable facial fillers over injectable wrinkle treatments. The survey found that 9.9% of respondents were planning on getting fillers in the next 6 to 12 months, up from 7.1% in Needham's Q1 survey. In comparison, 9% said they were opting for injectable wrinkle treatments, down from 10.3% in the Q1 survey.
"Despite survey results pointing to mixed trends for injectable aesthetics, newer market entrants such as Revance Therapeutics (NASDAQ:RVNC) and Evolus (EOLS) have had encouraging 1H 2023 performance with their respective products," Needham said.
Other leading makers of aesthetic injectables include Abbvie's Allergan (ABBV), Merz Aesthetics and Galderma.
Needham didn't say whether the increased interest in fillers might be linked to the use of GLP-1s, which reportedly can cause faces to look more gaunt following weight loss.
The Needham survey polled 340 women aged 30 to 70, with an average age of 47.3 years and an average household income of $75K.
More on weight-loss drugs: