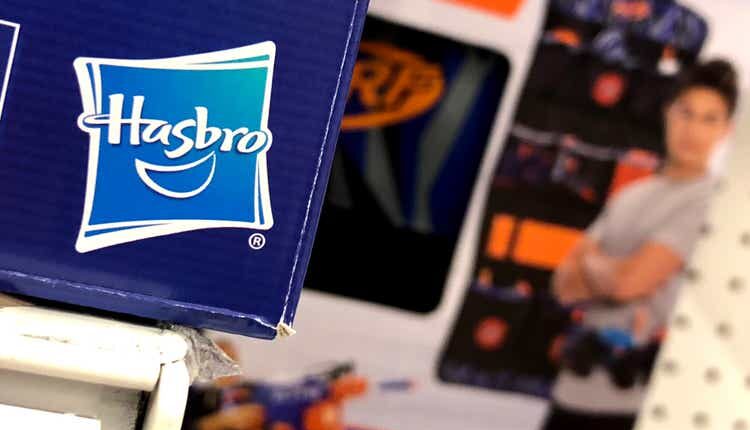 Hasbro slips after lowering outlook ahead of holiday quarter
Investors dumped Hasbro (NASDAQ:HAS) shares after the toymaker missed Wall Street estimates for third-quarter results and lowered its sales outlook indicating a weak holiday session.
The stock fell over 10% in morning trade on Thursday, erasing nearly $80 million from its market valuation of $7.60 billion, till last close.
With rising prices, consumer stopped spending on discretionary items including toys and allocated their budget on essential house-hold products.
According to a recent Seeking Alpha analysis, Hasbro's "consumer product segment needs a second-half rebound in demand to meet FY23 projections, but there has been no improvement in point-of-sale trends so far."
Earlier this week, Barbie-maker Mattel (MAT) slipped after the company logged an eight consecutive quarter of decline in gross billings for its American Girl segment.
Hasbro said it expects fiscal 2023 revenue to decline 13% to 15% driven by softer toy outlook in Consumer Products. Its prior expectation was a fall of 3% to 6%.
"The impact of the broader toy category declines has had a change in our consumer products and total Hasbro outlook," the company said.
Seeking alpha analysts and Seeking Alpha's quant ratings are conservative on the stock and rated it a "Hold", while Wall Street analysts consider it a "Buy". Hasbro fell more than 20% so far this year.