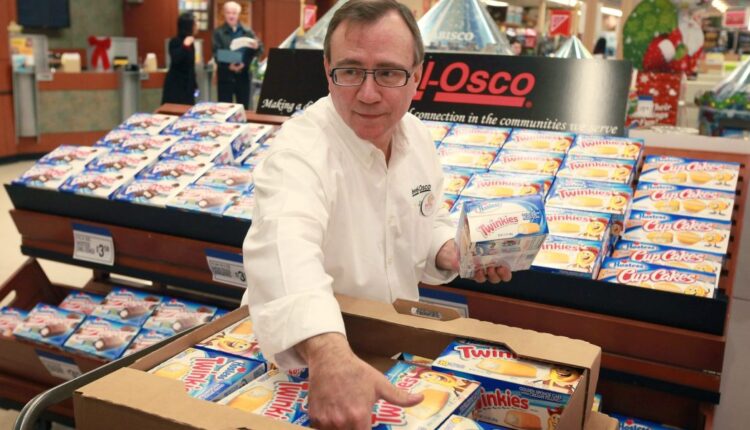 Hostess could be in play as acquisition rumors swirl
Hostess Brands, the maker of popular snack cakes including Twinkies and Zingers, could be about to change hands once again.
Reuters reports the company has become a takeover target, with General Mills, Mondelez, Pepsi and Hershey all showing interest. The company's shares have soared more than 20% since Friday as investors digest the rumors.
Hostess told Fortune that it does not comment on rumors or speculation.
Founded in 1930, Hostess has created some of the most familiar names in snack food, but the 21st century has been rocky for the brand.
It filed for bankruptcy in both 2004 and 2012, a so-called "Chapter 22," after its debt levels soared and sales slumped. It was, at one point, owned by the same company that owns Pabst Blue Ribbon beer.
In 2016, things seemed especially dire, as it shut down baking operations and began liquidating assets after failing to negotiate a labor contract with workers with the Bakery, Confectionery, Tobacco Workers and Grain Millers International Union.
At the last minute, the company sold a majority stake to an investment firm, saving it once again and resulting in it once again being publicly traded.
The company has experimented with several new products, which haven't exactly taken the market by storm, including a frozen deep-fried Twinkie and a healthier Mini Muffin. Despite that, the brand has turned around and last year generated revenue of over $1 billion.
That success could be, in part, what's luring interest from potential acquirers. The fact that shares have flatlined as the broader Nasdaq market has increased substantially this year could also have spurred interest.
Reuters reports Hostess has hired Morgan Stanley to advise it as it considers offers.