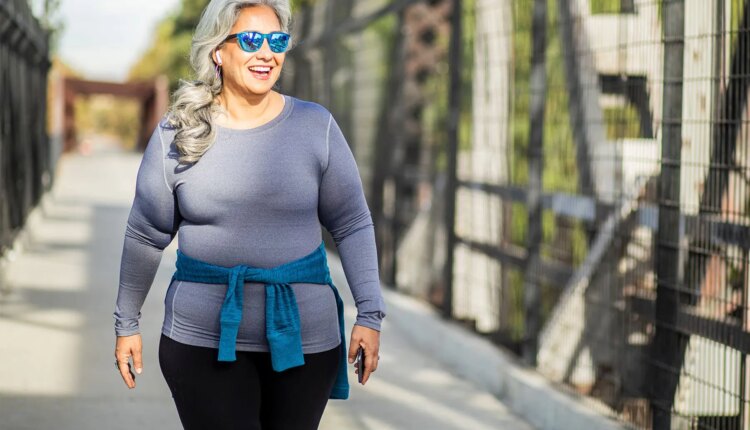 How Menopause Affects Your Weight

During menopause, your body goes through a lot of changes. They include your weight, body shape, and hormone levels. But the good news is there are ways to feel your best during this time.

In the WebMD webinar "
How Menopause Affects Your Weight,
" Beverly Tchang, MD, talked about these changes, including what causes them and what tools can help you feel better. She's an endocrinologist at Weill Cornell Medicine in New York City, where she's also program director of the obesity medicine fellowship. She's co-founder of the nonprofit Tri-state Obesity Society.

"Menopause truly affects a lot of people's quality of life. I urge you to ask your doctor for help with the symptoms and weight management," she says. 

"Menopause is natural, but it doesn't need to be uncomfortable. You don't need to suffer through it."

Poll Questions

Over 1,800 webinar viewers were asked about their menopause symptoms.

Belly fat was the main symptom for 73% of poll respondents. 

Over 40% said eating healthy helps their menopause symptoms.

Why Does Menopause Affect Your Weight?

Your estrogen, progesterone, and testosterone levels fall during menopause. This can affect your body shape.

"The truth is menopause itself doesn't cause weight gain, but we do see a lot of body composition changes," says Tchang. "That refers to the way fat, muscle, water, and bone make up your body."

Aging may actually be what causes 

weight gain

during menopause, while menopause changes how our body is made up. Your amount of fat may go up during aging and menopause, and at the same time, you may lose muscle mass. For this reason, your weight could stay the same, but your shape may change. 

How Can You Overcome Menopause-Related Weight Changes?

You can combat the discomfort during menopause through 

diet and exercise

. If those aren't enough, talk to your doctor about weight loss 

medications

. 

Viewer Questions


How do you know you're in menopause?



Is menopause the same for younger women surgically put into menopause by ovary removal?



How long after menopause can symptoms like hot flashes continue? When is it a good idea to report these to your doctor?