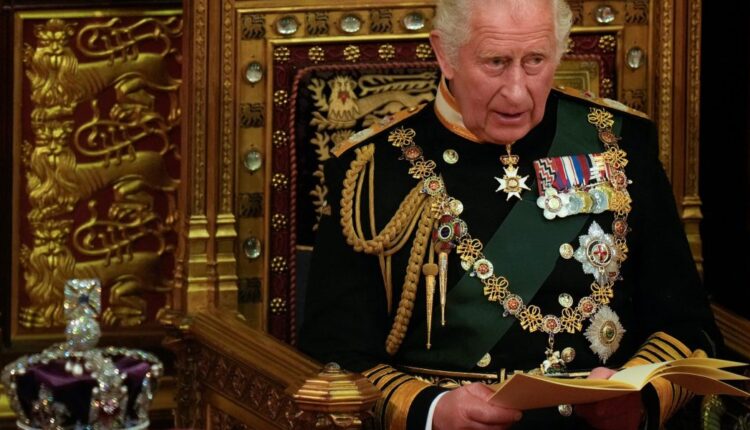 King Charles Coronation: Customers slam Ticketmaster
It was a Tuesday lunchtime when Joe Holmes spotted an email in his inbox telling him 'Congratulations!'—he had won a ballot to attend the celebrations for King Charles's coronation.
The Ticketmaster email said he had won a ballot for a pair of standing tickets for the coronation concert, so 20-year-old Holmes excitedly texted his sister Hollie to tell her they would be in the crowd for the historic event.
Clicking the link to the Ticketmaster website, Holmes was greeted with a message saying there were no longer any passes available.
He was one of droves of disappointed customers who turned to social media to express their fury with Ticketmaster's process and communication.
In a phone call with Fortune, the self-professed Royal fan said he had wanted to watch a part of history with the crowning of the U.K.'s thirteenth monarch.
"I was so shocked when I got the email," he said. "You enter a ballot like this and you don't expect to win. It was just pure excitement. Then I was devastated when I saw they were sold out."
Ticketmaster has insisted it was clear in its initial email that the tickets would be distributed on a first come first serve basis.
Although disappointed, Holmes voiced his concern for less technologically-literate customers who don't frequently use sites like Ticketmaster.
"From what I've seen online a lot of people felt really overwhelmed by it," he added. "It was a massive communications failure from Ticketmaster."
A Ticketmaster spokesperson defended the email, telling Fortune: "Everyone who was successful in the two main ballot rounds for the Coronation Concert was offered a guaranteed pair of tickets, provided they claimed them within three weeks.
"[On Tuesday] any unclaimed tickets were released on a first-come, first-served basis to those who had previously applied to the ballot (and were unsuccessful). These inevitably went very quickly."
The devil in the detail
It's not the first time Ticketmaster has been in hot water with its customers, having been forced to call off a general sale of Taylor Swift tickets because of service failures and delays on the Ticketmaster website.
Despite the intervention of the U.S. Senate—which held a hearing on the Taylor Swift debacle and Ticketmaster's role as the dominant player in the industry—customers say the Live Nation-owned site hasn't learned its lesson.
University researcher Adam Smith was hoping to take his 14-year-old daughter to the Coronation Concert, saying he spied the jubilant email during a meeting—a couple of minutes later when he logged onto the site, they had gone.
"I was super excited and sent a screenshot to my daughter," Smith told Fortune. "I went to claim my tickets after the meeting and they were gone. I then went back to read the small print and realized that the devil was in the detail."
Smith said he didn't expect to get an apology from the provider: "They just seem to be saying it's our own fault for not reading the email."
A spokeswoman for the Royal Family directed enquiries to Ticketmaster.