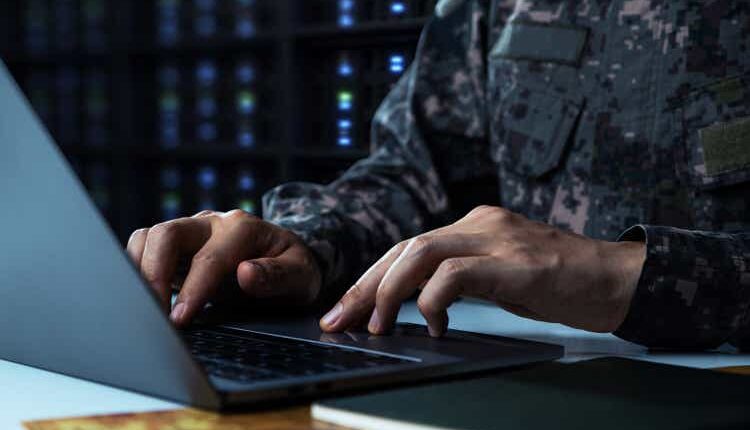 Leidos plunges to 3-year low after earnings miss estimates (NYSE:LDOS)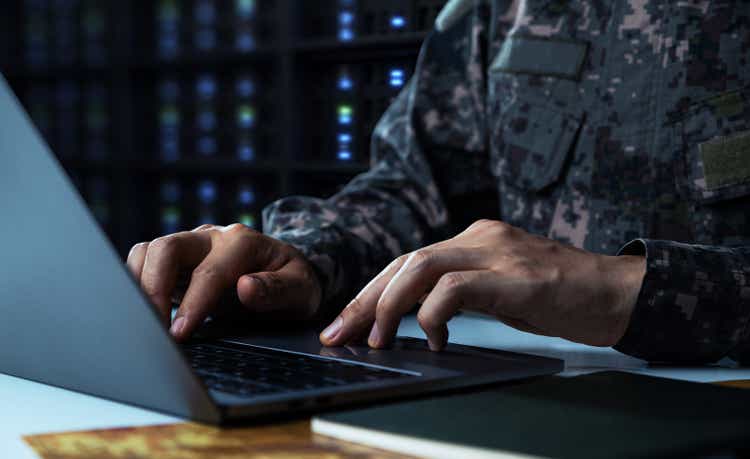 Leidos Holdings (NYSE:LDOS) on Tuesday fell as much as 16% to a three-year low of $79.41 a share after reporting a Q1 adjusted profit that missed the average estimate among Wall Street analysts.
The information-technology contractor's net income fell 7.3% from a year earlier to $164 million, or $1.17 a share. EPS adjusted for one-time items of $1.47 missed the consensus estimate of $1.59.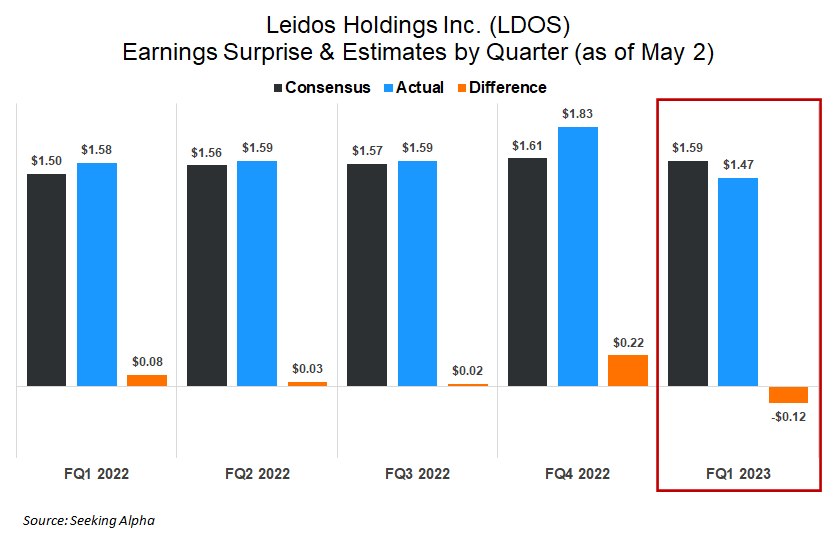 Revenue rose 5.7% from a year earlier to a record $3.69 billion in Q1.
"Our first quarter results demonstrate our ability to drive strong organic growth, as record revenue performance was consistent with our long-term target," Roger Krone, the chairman and CEO of Leidos who is scheduled to retire on May 3, said in a statement. "We expect earnings and cash performance to build momentum as we progress through the year and are fully committed to achieving our 2023 guidance."
The company maintained its revenue guidance of between $14.7 billion and $15.1 billion for 2023, compared with the consensus estimate of $15 billion. Its EPS guidance was kept at $6.40-$6.80, compared with the average estimate of $6.70.
Net bookings totaled $3.0 billion in the quarter, representing a book-to-bill ratio of 0.8 and a trailing 12-month book-to-bill ratio of 0.9. Backlog at the end of the quarter was $35.1 billion, of which $8.3 billion was funded, according to Leidos.
Seeking Alpha contributor MJ Investing rates Leidos (LDOS) as a Hold based on its valuation.
More on Leidos