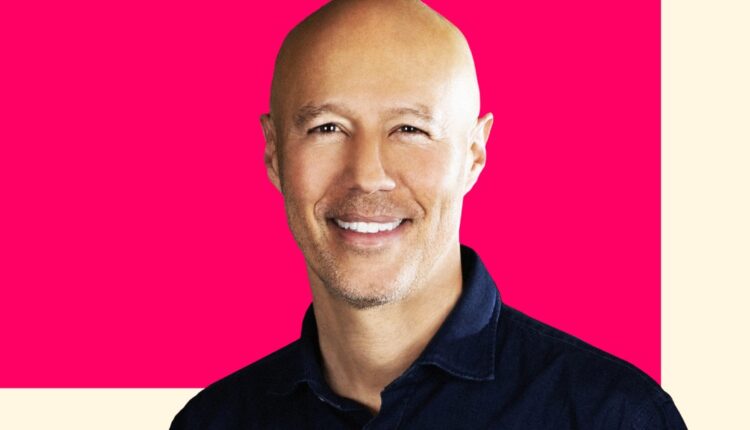 Lyft CEO David Risher just bought $1 million in stock
Lyft's newly appointed CEO David Risher is putting his money where his mouth is. 
Risher just spent $1.1 million on 100,000 shares of Lyft stock, according to documents filed with the SEC. 
Executives regularly hold stock in the companies they run, but they're often granted that stock as part of their compensation packages; buying some on their own is uncommon and could be taken as a genuine testament to Risher's belief in Lyft's future. 
Risher is relatively new in his role, having only taken over as CEO in April. Prior to that he had been on Lyft's board since 2021. He cut his teeth at Amazon where he rose to be senior vice president of U.S. retail. Working under Jeff Bezos, he says, taught him the importance of staying laser focused on the customer's needs. 
Risher cited his belief in Lyft's future growth as a reason for investing. "Drivers are making billions of dollars on the platform, riders are taking hundreds of millions of rides a year," he told Fortune in a recent interview. "We've got so much opportunity and a great team. That to me says I got to invest in this company." 
The jury's still out on whether his investment will pay off. Since Risher bought the shares on Aug. 11 they've dropped 3% to $11.10 as of Monday.  
Lyft is locked in a head-to-head with heavyweight Uber
Risher will need a great team to compete with its juggernaut rival Uber. "CEOs say these cliche things like, 'Oh, you're only as good as your people,'" Risher said. "Well, it turns out to be true. You're only as good as your team and I've got an amazing team—not just the direct reports."  
The rideshare company has long been involved in a contentious head-to-head with Uber, its long standing rival, and the biggest player in the space. So far the competition has been one-sided as Uber continues to dominate 75% share of the U.S. rideshare market, while Lyft had the remaining 25%, according to Bloomberg Second Measure. 
One other executive joined Risher in buying a significant amount of Lyft stock. Board member and Airbnb CFO Dave Stephenson bought $100,000 worth of stock on the same day. 
In its second quarter earnings report published last week, Lyft posted revenue of $2.2 billion for the first half of the year, up 8.3% from the same time last year. However, the company was still operating at a loss of $302 million. Though that figure is markedly better than the $571 million deficit it had through the second quarter of 2022, that good news was dampened by a historic milestone at Uber, which announced its first ever operating profit earlier this month. 
When Risher was named CEO of Lyft in April, one of his first acts in the job was to sanction layoffs of 1,200 employees. At the time, he said Lyft needed to stay competitive with Uber by cutting costs. "It's very important to our customers that when they open both (the Uber and Lyft) apps that they are not surprised by the prices being super different," Risher said. "We want to be in line with where Uber is."
The effort to keep prices in line with Uber took its toll on Lyft this quarter. Average revenue per rider, an important metric that illustrates how valuable each customer is to the company, fell by 5%. Still, Lyft's customer base is growing—it had roughly a million more riders this quarter than it did in the first quarter.  
Risher is banking on Lyft's growth
Risher is convinced Lyft will grow. "I can see huge opportunity," he said. 
Risher thinks Lyft will grow by attracting elderly people "who don't drive as much but still want to be able to get out," international markets, and commuters returning to the office (including his own employees). Risher believes in his employees' enthusiasm to deliver on those growth opportunities. "When I look across the company, so much passion, so much excitement, so much willingness to do whatever it takes to create a bit of a great experience," he says. 
One of the most oft-repeated mantras in Silicon Valley is to invest in people. It appears Risher is doing that in about as literal a sense as an executive can.