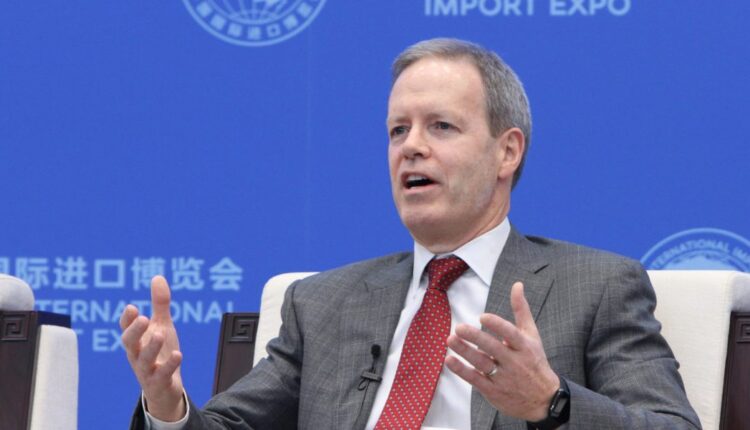 Manufacturing giant 3M is cutting 6,000 jobs
3M Co. is cutting another 6,000 jobs as the manufacturer steps up its efforts to pare expenses and turn around its ailing operations.
The reductions, part of an ongoing restructuring, are expected to trim annual costs by as much as $900 million, 3M said in a statement reporting first-quarter earnings. The company has now announced 8,500 total job cuts this year, which would equate to about a 10% decline in its global workforce. 
While 3M Chief Executive Officer Mike Roman said in a statement that these actions would further simplify operations and improve profitability, investors mostly shrugged. 
The stock rose less than 1% at 9:32 a.m. in New York. Shares of the St. Paul, Minnesota-based manufacturing giant had declined 12% this year, the worst performance in the Dow Jones Industrial Average.
"There have been countless efficiency initiatives here, and little to show for it over the years," JPMorgan analyst Steve Tusa wrote in research note. "This seems like more of the same."
The results highlight how the maker of Post-it notes, respirators and smartphone display materials is struggling to shake off weak demand for consumer goods, electronics and more of its roughly 60,000 products. Sales of virus-filtering respirators coming off pandemic-fueled highs and China's choppy economic reopening have also weighed on 3M's results.
The conglomerate's operational struggles have added to investor fears over what could be billions of dollars in potential liabilities stemming from allegedly faulty earplugs supplied to US combat troops and contamination from so-called forever chemicals, which 3M plans to stop producing by the end of 2025.
This year's job cuts include senior executive roles and span all businesses, functions and regions, Roman said during 3M's earnings call with analysts. 
"Our experience throughout this journey, including lessons learned during the pandemic, supply chain disruptions and changing global trends, has shown us what is working and what we can do better," Roman said.
The company also announced management changes. The biggest being Michael Vale, a 30-year 3M veteran, being appointed to chief business and country officer, a new role on the firm's operating committee. He will report to Roman and oversee three of the firm's four units.
Adjusted earnings last quarter were $1.97 a share compared to analyst estimates of $1.58. Organic sales fell 4.9%, less than the 6.9% decline expected by Wall Street, the largest drop since the second quarter of 2020 when the pandemic ground much of the global economy to a halt. 
The company reiterated its annual forecast for organic sales to decline as much as 3% and adjusted earnings to be as much as $9 a share.
3M in January announced plans to cut 2,500 manufacturing jobs to respond to the soft demand environment, the latest in a series of restructuring moves announced since Roman was named CEO in 2018.
The restructuring actions announced this year will result in pretax charges of as much as $900 million, the company said.