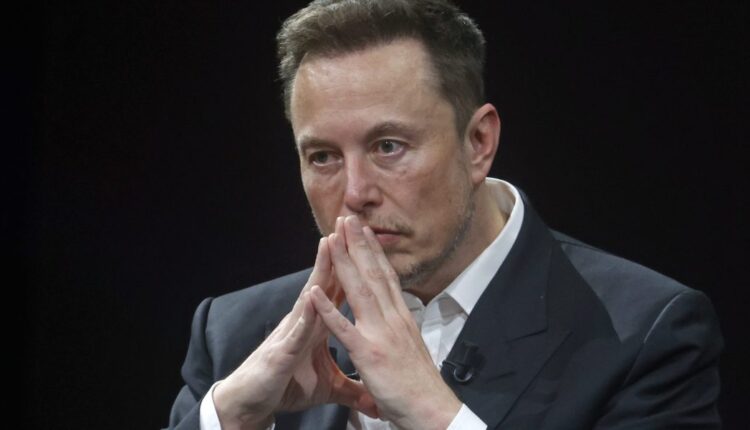 Musk: SpaceX to offer Starlink in Gaza for aid groups
Elon Musk's Starlink will provide connectivity to "internationally recognized aid organizations" in Gaza, the SpaceX CEO indicated on Saturday. That followed communications going down in Gaza amid intensified Israeli bombardment. 
Starlink is the satellite-broadband unit of Musk's SpaceX, which dominates the market for commercial space launch. Its user terminals have proved crucial in helping Ukraine repel Russia's invasion, allowing troops to communicate with each other and leaders in Kyiv despite attacks on communications infrastructure. 
Israel vowed to eradicate Hamas after the militant group—which rules Gaza and has vowed to annihilate Israel—launched attacks on the nation three weeks ago. But with about 2.2 million people living in the Gaza Strip—one of the world's most densely populated places—many innocent civilians including children are caught in the middle.
Early on Saturday morning, Musk replied to an X post by Rep. Alexandria Ocasio-Cortez, who on Friday blasted the Israeli military for the blackout.
"Cutting off all communication to a population of 2.2 million is unacceptable," Ocasio-Cortez wrote. "Journalists, medical professionals, humanitarian efforts, and innocents are all endangered. I do not know how such an act can be defended. The United States has historically denounced this practice."
Musk responded, "Starlink will support connectivity to internationally recognized aid organizations in Gaza."
He also replied to the International Telecommunication Union, a UN agency for information and communication technologies, which wrote that it "condemns the communication blackout in Gaza and calls for life-saving access to networks to be restored. Civilians and civilian infrastructure must be protected at all times."
Musk replied to that early on Saturday, writing, "A communications blackout does seem questionable."
The blackout has increased fears over what the Israeli military might have planned for Gaza. "This information blackout risks providing cover for mass atrocities and contributing to impunity for human rights violations," Deborah Brown, senior technology and human rights researcher at Human Rights Watch, said in a statement.
Ocasio-Cortez's post had been in reply to Husam Zomlot, the Palestinian Authority's ambassador to the U.K., who wrote:
"I have been trying to reach my family in Gaza for hours with no success. All telecommunications and internet have been cut, while Israeli strikes is literally destroying Gaza from air land and sea. How many more innocent people: children, parents and grandparents will be murdered before the world steps in?"
Musk replied to another X user that "no terminals from Gaza have attempted to communicate with our constellation. SpaceX will support communication links with internationally recognized aid organizations."
"The blackout is also making it impossible for ambulances to reach the injured," wrote World Health Organization director Tedros Adhanom Ghebreyesus. "We are still out of touch with our staff."