New refineries set to come online could cut refiner stocks, gas prices – Barron's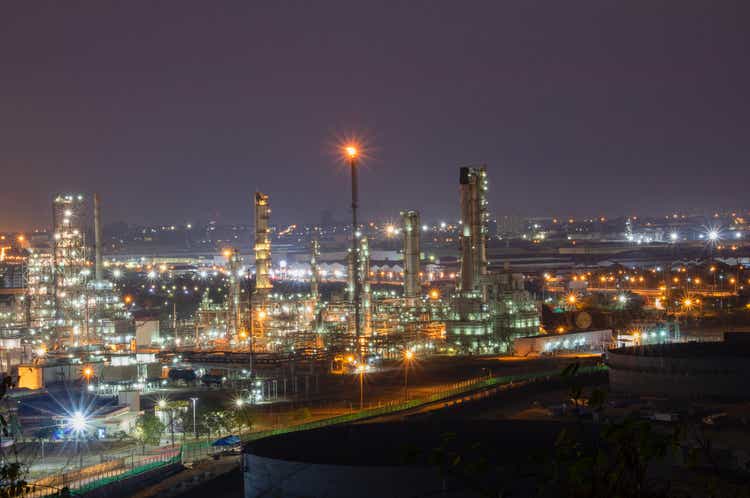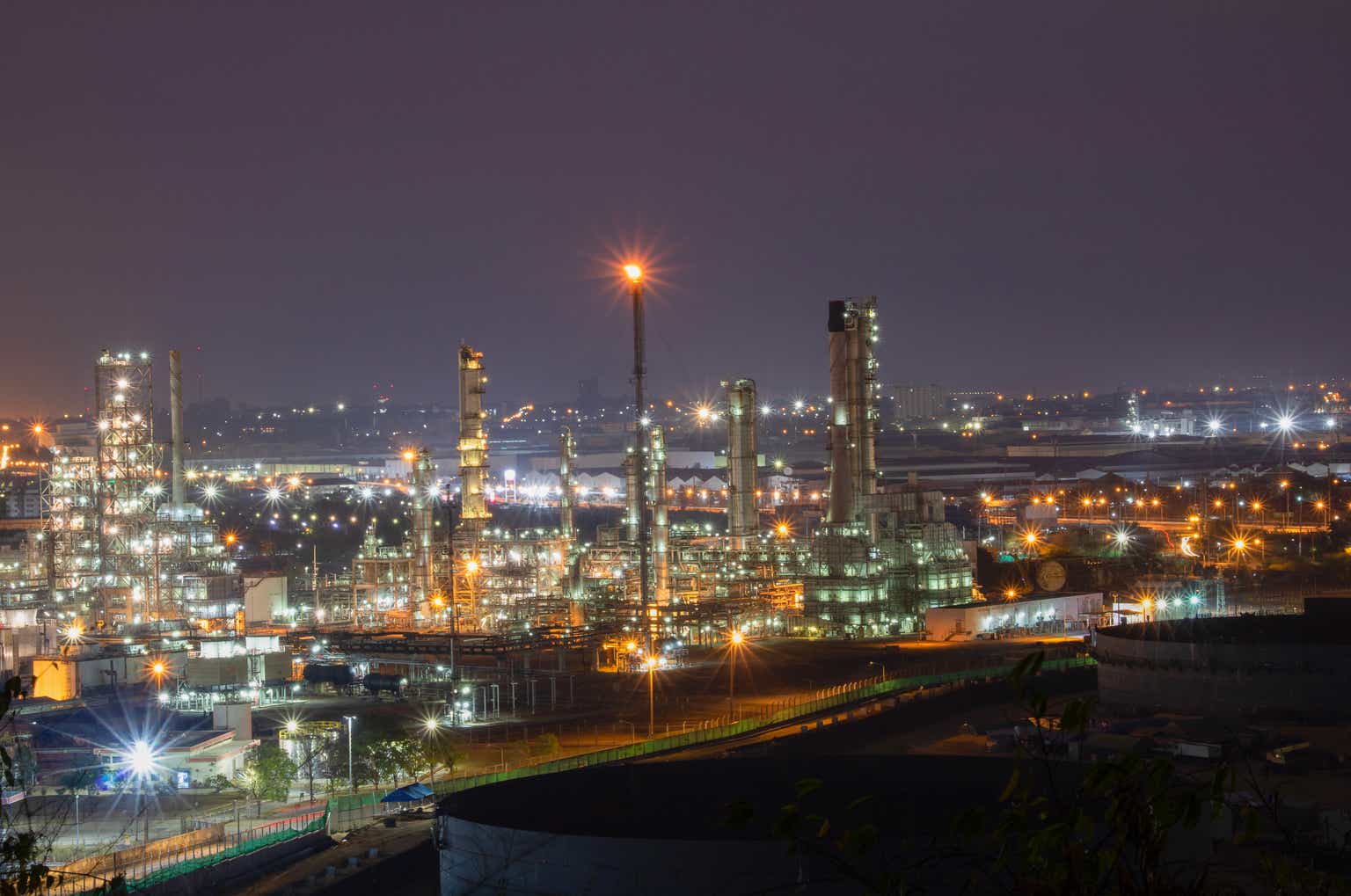 Refining stocks have run higher this year, thanks to soaring demand for gasoline and diesel and a relative shortage of the products around the world, but next year could be different, according to Avi Salzman of Barron's.
Two long-delayed refineries in Mexico and Nigeria are set to start production, pumping out 1M bbl/day of fuel, which could could slow or reverse the gains of refining stocks and possibly hold down gasoline prices.
The two new refineries alone would add more capacity than the average year during 2015-19, when 800K bbl/day of new capacity was added each year, Tudor Pickering Holt analyst Matthew Blair told Barron's.
The VanEck Oil Refiners ETF (NYSEARCA:CRAK) is up 16% YTD, and refining stocks have performed even better: PBF Energy (PBF) +42%, Marathon Petroleum (NYSE:MPC) +39%, Valero Energy (NYSE:VLO) +22%, Phillips 66 (PSX) +18%, HF Sinclair (DINO) +18%.
The new capacity in Nigeria and Mexico could hurt existing oil refiners, even in the U.S., since oil is a global market, and Blair predicted cracks – a measurement of margins used for refiners – will drop to $12/bbl for gasoline and $28/bbl for diesel in 2024, compared to $19 and $32 respectively this year.
But in the short term, refiner stocks and gasoline prices could keep climbing, as already low fuel inventories have come under increased pressure from a 50%-plus surge in refinery outages so far this year combined with higher planned maintenance after a long run of operating near full-bore.
As of September 15, U.S. gasoline inventories were 4% below the five-year average for this time of year, while diesel and other distillates were 14% lower, the Energy Information Administration reported this week.
Russia's announcement this week of a temporary ban on gasoline and diesel exports has tightened an already stressed global fuel market, but the severity of its impact will depend on how long the ban is in place.
Analysts at TD Cowen estimate the ban may last a little more than a month and could offer further upside for U.S. refiners.