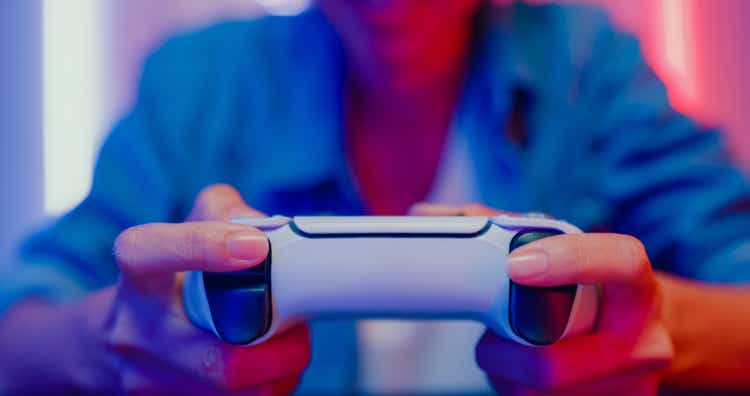 New titles drive 10% jump in U.S. videogame sales for September (NASDAQ:MSFT)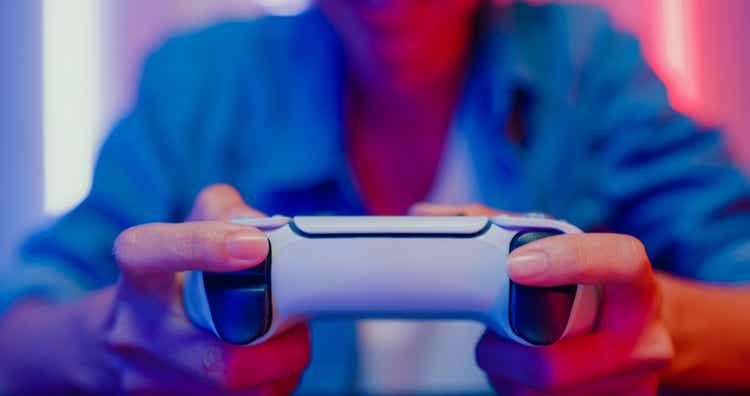 U.S. videogame sales posted another double-digit increase in September, on the back of several new titles juicing up content revenues.
Overall sales gained 10% to $4.495B from last September's $4.071B, according to research group Circana. As a result, 2023's year-to-date videogame industry sales in the U.S. are now running 2% faster than the pace last year (year-to-date sales of $39.38B, vs. $38.43B in the same time frame in 2022).
Hardware sales in September dipped 8% to $451M, but they were more than made up for by game content, which jumped 13% to $3.847B. Accessory spending also rose by 11% for the month, to $197M.
Year-to-date, game content sales of $34.078B are up 2% vs. 2022; hardware sales are up 10% to $3.699B; and accessory sales are up 1% to $1.604B, Circana said.
Most of the game sales gains were driven by growth in digital premium download spending across console and PC games, analyst Mat Piscatella noted.
In hardware, slight growth in spending on Xbox Series (NASDAQ:MSFT) was offset by drops in both PlayStation 5 (NYSE:SONY) and Switch (OTCPK:NTDOY). The PS5 was the top platform in unit and dollar terms, ahead of Xbox Series, second on both measures.
In accessories, gamepad spending rose 15% year-over-year, and racing controllers rose by 18%.
Turning to game content, new releases made up six of the top 10 titles, including the top three for September. Those were led by a strong debut from Starfield (MSFT), which immediately jumped to No. 7 for all of 2023, and it was followed by the month's No. 2 Mortal Kombat 1 (NASDAQ:WBD), which became the year's No. 8 release.
Those two games came in ahead of the debut of EA Sports' new soccer game line, FC 24 (NASDAQ:EA). August's top game, Madden NFL 24 (EA), dropped to No. 4 for September.
Rounding out the top 10 in dollar sales: No. 5, Payday 3 (OTCPK:THQQF); No. 6, NBA 2K24 (TTWO); No. 7, The Crew: Motorfest (OTCPK:UBSFY); No. 8, Armored Core VI: Fires of Rubicon (OTCPK:NCBDY); No. 9, Hogwarts Legacy (WBD); and No. 10, Call of Duty: Modern Warfare II (MSFT).
Mobile game spending trends rose by more than 4% compared to the prior September, Sensor Tower noted. The top 10 games by U.S. consumer spending remained the same as the prior month: MONOPOLY GO!, Royal Match, Roblox (RBLX), Candy Crush Saga (MSFT), Pokémon GO (OTCPK:NTDOY), Coin Master, Gardenscapes, Jackpot Party – Casino Slots, Evony and Homescapes.
Related tickers: OTCPK:NTDOY, SONY, MSFT, HEAR, LOGI, CRSR, EA, TTWO, WBD, OTCPK:UBSFY, OTCPK:NCBDY, OTCPK:SQNNY, OTCPK:CCOEY, OTCPK:SGAMY, OTCPK:KONMY, OTCPK:NEXOY, SKLZ, SE, NTES, OTCPK:TCEHY, RBLX. Retail stock: GME.