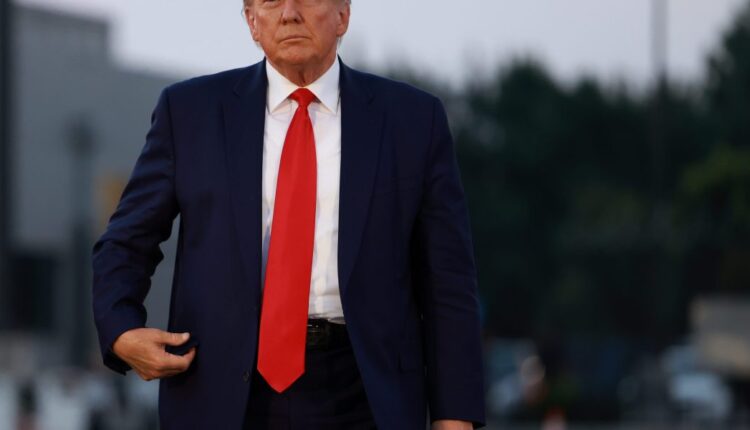 NFTs of Donald Trump skyrocket after he talks to Tucker Carlson and has his mugshot released
In a lagging market for NFTs, former President Donald Trump can still move inventory.
Sales of the presidential candidate's Trump Digital Trading Cards, which portray him in different poses and costumes, have jumped nearly 500% following an interview with former Fox News host Tucker Carlson, and the release of the former president's mugshot on Thursday.
At release, the NFTs offered buyers the chance to win experiences with Trump, including a phone call, dinner, or cocktail hour. After a successful release in December that brought in about $4.5 million for the $99 per-piece NFT collection over 24 hours, the non-fungible tokens had recently fallen flat along with the rest of the NFT market.
On Tuesday, the collection recorded just $745 in sales, according to CryptoSlam. That shot up to $36,700 over the past day. The lowest-priced piece in the collection also shot up 62% on Thursday to 0.224 Ether ($367) from 0.138 Ether ($226), before retreating on Friday, according to NFT marketplace OpenSea.
Trump, despite his relative success with NFTs, has never been a fan of cryptocurrencies. In 2019, as president, he said he was "not a fan" of crypto and that digital currencies were "not money." 
Still, according to documents published by the watchdog group Citizens for Responsibility and Ethics, Trump apparently holds about $2.8 million in cryptocurrency in a digital wallet, CoinDesk reported. He also reportedly got $4.87 million in licensing fees for lending his name and likeness to the Trump Digital Trading Cards collection.