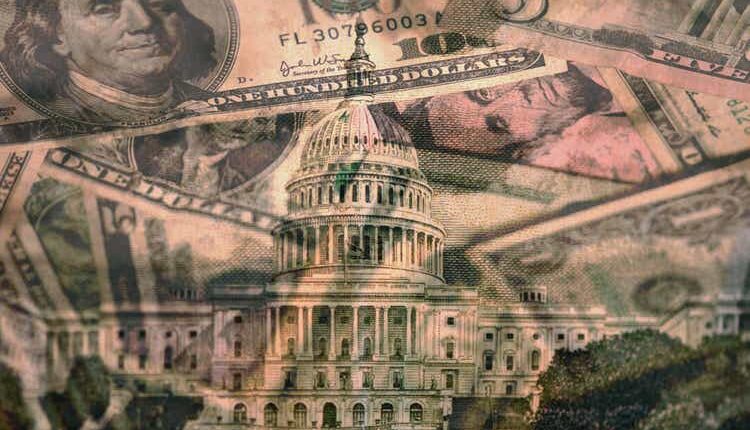 'No good options,' but Yellen doesn't rule out emergency measures to avoid U.S. default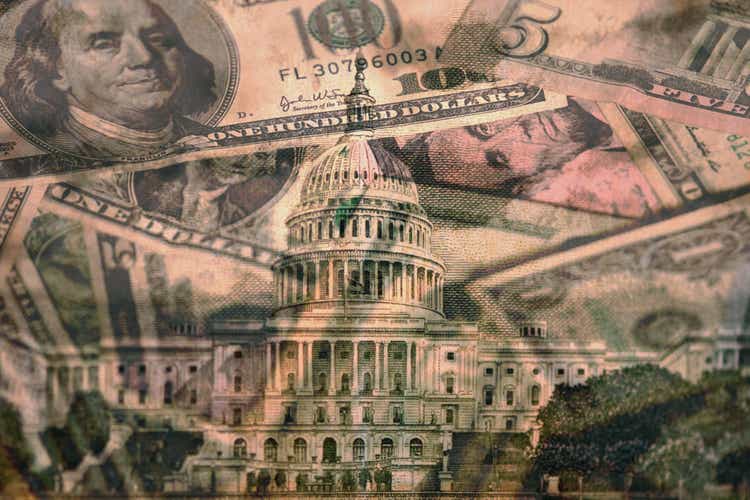 The clock is ticking for a divided U.S. Congress to raise the federal government's debt ceiling, which currently stands at $31.4T, but risks running out of cash as soon as June 1. Razor-thin margins in Congress are complicating the matter, as only a handful of rejections could derail any deal, and concessions are a lot harder to come by, with extreme flanks enveloping both sides of the debt limit debate. While President Biden has invited House Speaker Kevin McCarthy to a meeting on Tuesday, things can quickly spiral in the danger zone, and is one of three make-or-break crises now impacting the U.S., according to SA contributor ING.
Quote: "It's simply unacceptable for Congress to threaten economic calamity for American households and the global financial system as the cost of raising the debt ceiling and getting agreement on budget priorities," Treasury Secretary Janet Yellen told ABC's This Week. "Even as we get very close to this date, if Congress doesn't act, we're likely to see financial market consequences. There is no way to protect our financial system and our economy other than Congress doing its job and raising the debt ceiling and enabling us to pay our bills."
As the U.S. gets closer to the brink of a default, talk has even circulated about possible emergency options that could be used to circumvent a disaster. Some ideas that have surfaced include invoking the 14th Amendment, as well as the trillion-dollar coin and issuing debt with coupons above current yields. While President Biden on Friday said he's "not gotten there yet" regarding using an option like the 14th Amendment, Janet Yellen was slightly more forthcoming about what would happen if an agreement failed to materialize on Capitol Hill.
Go deeper: "We should not get to the point that we would need to consider whether the President can go on issuing debt – this would be a constitutional crisis," she declared. "If they fail to do it, we will have an economic and financial catastrophe that will be of our own making, and there is no action that President Biden and the U.S. Treasury can take to prevent that catastrophe." When pressed to answer whether there is a "break glass" alternative, Yellen didn't appear to rule anything out, but said she didn't want to consider emergency procedures as there were "simply no good options."
Wall Street Breakfast survey: Should the use one of the emergency procedures mentioned above to avoid a catastrophic default? Take the poll and see the results here.
Dear readers: We recognize that politics often intersects with the financial news of the day, so we invite you to click here to join the separate political discussion.
ETFs: NASDAQ:SHY, NYSEARCA:MINT, NASDAQ:VGSH, NYSEARCA:BIL, NASDAQ:SHV, BATS:NEAR, NYSEARCA:SCHO, BATS:ICSH, NYSEARCA:GBIL, NYSEARCA:SPTS, NASDAQ:FTSM, NYSEARCA:ULST, NASDAQ:FMHI, NYSEARCA:CLTL, NYSEARCA:RAVI, NYSEARCA:SGOV, BATS:BBSA, NYSEARCA:FTSD, NYSEARCA:BILS
More on the U.S. Debt Limit: