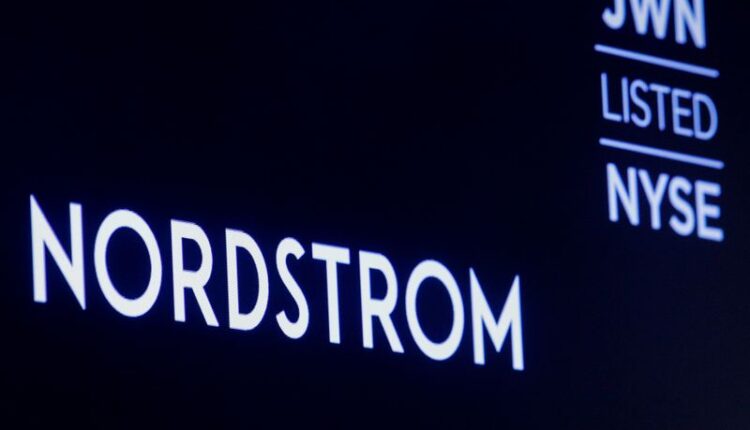 Nordstrom tops quarterly estimates on steady demand from affluent Americans By Reuters
© Reuters. FILE PHOTO-The Nordstrom store is pictured in Broomfield, Colorado, February 23, 2017. REUTERS/Rick Wilking/File Photo
By Granth Vanaik
(Reuters) -Nordstrom beat quarterly revenue and profit estimates on Thursday, helped by resilient demand from wealthy Americans at a time when still-high inflation is forcing consumers to rethink their discretionary spending.
The department store chain's shares rose 3% in extended trading.
The results come at a time when retailers ranging from Macy's (NYSE:) to Dick's Sporting Goods (NYSE:) are reeling from a weaker consumer spending environment and are eyeing a dull second half of the year.
Nordstrom (NYSE:)'s efforts to stock up its shelves with national and "strategic" brands like Nike (NYSE:), especially at its off-price banner Rack after a disastrous effort to bring in more low-priced goods at its stores, has also helped attract more budget-conscious shoppers.
Net sales in its eponymous stores dropped 10.1%, while Nordstrom Rack posted a 4.1% decrease, both improving sequentially from the first quarter.
"Sequential sales improvement … a sign that its efforts to manage inventory and improve operations at Rack are beginning to pay off," said Insider Intelligence analyst Rachel Wolff.
To get shoppers, Nordstrom has also been opening more Rack stores, which represents the largest source of new customers, according to the company. However, the company has also winded down its Canadian operations.
Total revenue fell about 8% to $3.77 billion in the second quarter ended July 29, but topped expectations of $3.65 billion, according to Refinitiv data.
The company's credit card revenues rose 5.8% to $110 million, contrasting Macy's 41% slump.
Nordstrom saw inventories drop to 17.5% in the quarter, compared to a year ago.
Nordstrom earned 84 cents per share in the quarter. Analysts on average had expected a profit of 44 cents.
Still, it joined rival department store chains in maintaining its annual targets.
"Nordstrom's decision to stick with its outlook indicates that it remains cautious about consumer spending in the second half," Wolff added.