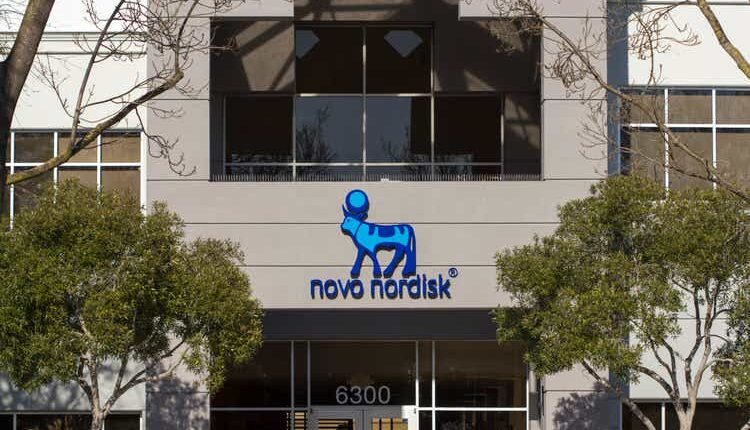 Novo Nordisk details heart benefits of weight loss drug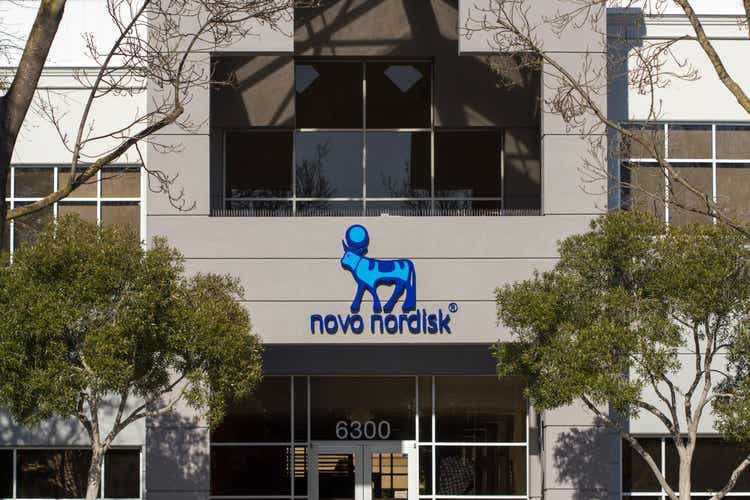 Novo Nordisk (NVO) announced Saturday that its FDA-approved weight loss therapy Wegovy, also known as semaglutide, led to cardiovascular benefits irrespective of age, gender, ethnicity, and obesity level in a Phase 3 trial.
In August, the Danish drugmaker said that the trial called SELECT achieved its primary goal as the GLP-1 receptor agonist at 2.4 mg led to a 20% risk reduction from major adverse cardiovascular events (MACE) such as stroke with a statistically significant effect.
Announcing its detailed results at a medical event organized by the American Heart Association (AHA), the company said that the risk reduction in MACE was seen irrespective of patients' age, gender, ethnicity, and starting body mass index (BMI).
The benefits were seen soon after starting the therapy, which, according to the company, indicates that there might not be a connection between the drug's weight loss effects and its cardiovascular benefits.
The global study enrolled more than 17K obese or overweight adults with cardiovascular disease and no prior history of diabetes.
Other highlights of the trial indicate that semaglutide, compared to placebo, led to a statistically significant 28% risk reduction in heart attacks.
However, findings about a 7% risk reduction in non-fatal strokes and a 15% risk reduction in cardiovascular death were not statistically significant.
Novo (NVO) said that the semaglutide 2.4 mg dose in SELECT appeared safe and demonstrated a tolerability profile in line with prior studies.
The company expects the U.S. and EU to decide next year on its bid to expand semaglutide labeling to include an indication for cardiovascular risk reduction.