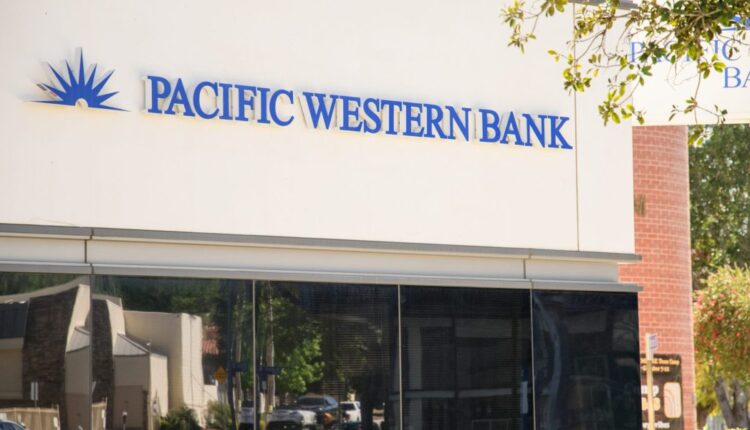 PacWest considers a sale days after First Republic Bank's demise
PacWest Bancorp., a regional bank teetering following the collapse of three rival lenders, has been weighing a range of strategic options, including a sale, according to people familiar with the matter. 
The Beverly Hills-based bank has been working with a financial adviser and has also been considering a breakup or a capital raise, said the people, who asked to not be identified because the matter isn't public. While it is open to a sale, the company hasn't started a formal auction process, the people said.
An outright sale has been hindered because there aren't many potential buyers interested in the entire bank, which comprises a community lender called Pacific Western Bank and some commercial and consumer lending businesses, the people said. A potential buyer would also have to potentially book a big loss marking down some of its loans, the people said. 
A representative for PacWest declined to comment.
PacWest tumbled 44% at 4:52 p.m. in late New York trading. The shares had slumped 28% on Tuesday as investors retreated from regional bank stocks following JPMorgan Chase & Co.'s deal on Monday for the failed First Republic Bank. PacWest, which has lost about 85% of its value since the beginning of March, has a market value of about $772 million. 
The bank said when reporting earnings last month that deposits had stabilized after a rush of withdrawals in March prompted concerns about its health and forced it to shore up liquidity. The bank has been exploring the sale of its lender finance business to free up capital and shrink its balance sheet. 
PacWest has about 70 branches, primarily in California, as well as about $44 billion in assets, according to its website.