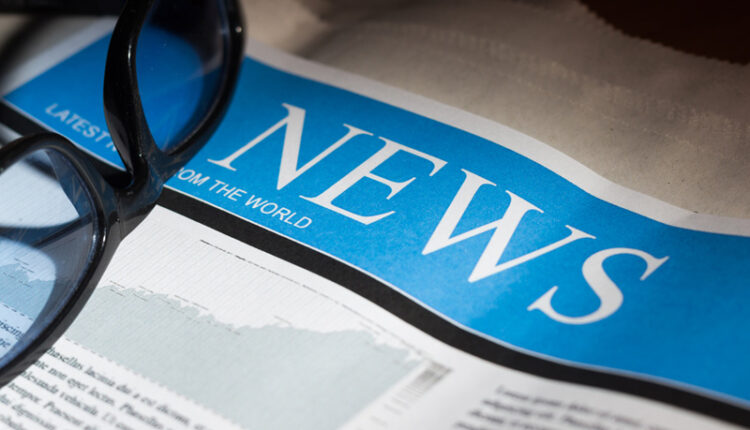 Palestinian officials say Israeli air strikes hit Gaza hospitals and school By Reuters
3/3
© Reuters. Palestinians stand on the street after an Israeli raid, in Jenin refugee camp in the Israeli-occupied West Bank, November 9, 2023. REUTERS/Raneen Sawafta
2/3
By Nidal al-Mughrabi
GAZA (Reuters) -Israeli air strikes hit three Gaza hospitals and a school on Friday, killing at least 22 people, and a ground battle was under way at another hospital, Palestinian officials said, as Israel's forces took on Hamas in the heart of the enclave.
Officials said missiles landed in the courtyard of Gaza's biggest hospital, Al-Shifa, in the early hours, damaged the Indonesian Hospital and reportedly set fire to the Nasser Rantissi paediatric cancer hospital.
The hospitals are in northern Gaza, where Israel says the Hamas militants who attacked it last month are concentrated, and are full of displaced people as well as patients and doctors. Israel says Hamas is using them as human shields, which the group denies.
Israeli tanks, which have been advancing through northern Gaza for almost two weeks, have taken up positions around the Nasser Rantissi, Children's and Eye hospitals as well as the Al-Quds hospital, medical staff said ealier, raising the alarm.
"Israel is now launching a war on Gaza City hospitals," Mohammad Abu Selmeyah, director of Shifa hospital, which was struck by a missiles early on Friday, told Reuters.
Gaza health ministry spokesman Ashraf Al-Qidra said Israel had bombed Shifa hospital buildings five times. "One Palestinian was killed and several were wounded in the early morning attack," he said by phone. Videos verified by Reuters showed scenes of panic and people covered in blood.
Selmeyah said later that at least 20 people were killed in Israeli strikes on Al-Buraq school in Gaza City, where people whose homes had been destroyed were sheltering.
The Palestinian Red Cross said Israeli forces were shooting at Al-Quds hospital, and there were violent clashes, with one person killed and 28 wounded, most of them children.
Israel did not immediately comment on the reports. It says it does not aim its attacks at civilians and tries to protect them, but that Hamas militants have hidden command centres and tunnels beneath Shifa and other hospitals.
"While the world sees neighbourhoods with schools, hospitals, scout groups, children's playgrounds and mosques, Hamas sees an opportunity to exploit," the Israeli military said. Hamas says such statements are untrue.
With Palestinian officials reporting more than 10,000 dead, Israel has faced growing calls for restraint in its month-old war on Hamas but says the militants, whose Oct. 7 attack made all Israelis fear for their lives, would exploit a ceasefire.
The Israeli military said it struck more than 15,000 "terror targets" in the Gaza Strip and located 6,000 weapons since the beginning of the war.
The armed wing of Hamas said on Friday it was still firing rockets and shells into Israel and fighting off troops in Gaza.
Sirens sounded in Tel Aviv and surrounding areas to alert people to Hamas rocket fire. Medics reported two women in Tel Aviv suffered shrapnel wounds from a salvo.
THOUSANDS FLEE
Even before the conflict closed in on them, Gaza's hospitals were struggling to cope, with medical supplies, clean water and fuel to power generators running out and surgery being done without anaesthetics.
In the wake of the blast at Shifa hospital, many people fled. Ayman Al-Masri, wounded in his leg in the early days of the war, had taken shelter there with his mother and sister 10 days ago.
"They struck Shifa today. Everyone started to run to the streets and we came here walking," Masri told Reuters, who said his leg was still painful.
"We want a truce, we want a solution, a political solution. I want the whole world to stand with us," he said. "Tens of our children are killed every day, these are massacres, this is an all-out war."
The Israeli government said people would have all day to move to the south of Gaza and Al-Masri was among thousands escaping. Hamas-affiliated media cited health officials as saying three people were killed on a road used by people fleeing south.
Israeli government spokesperson Eylon Levy said the Hamas headquarters was in Shifa's hospital's basement, which meant the hospital could lose its protected status and become a legitimate target.
Qidra said clearing out the hospitals was impossible.
"We are talking about 45 babies in incubators, 52 children in intensive care units, hundreds of wounded and patients, and tens of thousands of displaced people," he said.
Palestinian officials said 11,078 Gaza residents had been killed as of Thursday, about 40% of them children, in air and artillery strikes with many others wounded.
Israel says 1,400 people were killed, mostly civilians, and about 240 were taken hostage by Hamas on Oct. 7, while 39 soldiers have been killed in combat since.
AIR STRIKES AT DAWN
The World Health Organization said colleagues had reported "intense violence" at Shifa hospital and "significant bombardment" on Rantissi hospital. The Palestinian health ministry said later that Rantissi hospital was reported to be on fire after suffering a direct hit.
"Israel … targeted at dawn a number of hospitals in the Gaza Strip," Palestinian Health Minister Mai Alkaila said.
A person who said they were a member of staff of Nasser Children's Hospital posted an appeal on social media saying they were surrounded.
"We are blockaded inside the hospital by tanks, and we are exposed to heavy fire against us. We don't have electricity, no oxygen for patients, no fresh water," it said. "The situation here is very difficult and dangerous."
Indonesia said parts of the Indonesian Hospital in northern Gaza had been damaged in overnight explosions nearby.
Gaza's health ministry has said 18 of Gaza's 35 hospitals and 40 other health centres were out of service either due to damage from shelling or lack of fuel.