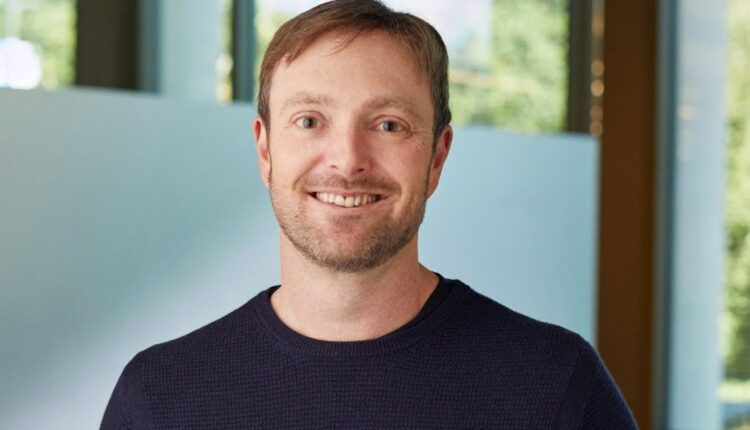 PayPal's outgoing CEO has been bullish on crypto. What will be the company's approach under Alex Chriss?
Dan Schulman, PayPal's CEO for almost a decade, announced in February he would be stepping away by the end of 2023. And for months, there was speculation over who would take over, especially as the firm has suffered from an almost $300 billion hit to its valuation after shares reached a high of about $308 in 2021.
On Monday, PayPal finally unveiled Schulman's successor, and he was a comparative unknown: Alex Chriss, an executive at the financial software firm Intuit. Following the announcement, PayPal's stock fell more than 3% to a low of $61.
Schulman has long been an on-the-record booster of crypto. "We are in the early innings of crypto and digital currencies, but we clearly see it as a major part, and a redefinition of, the financial system," he said in June 2022.
But what about Alex Chriss? What does his appointment mean for PayPal's crypto ambitions—and for its broader future?
Chriss and crypto
The incoming PayPal CEO has spent almost two decades in various roles at Intuit, per LinkedIn, and was most recently responsible for the part of the firm's offerings that caters toward small businesses and the self-employed. And in 2021, he led Intuit's $12 billion acquisition of Mailchimp, a marketing platform.
His positions at Intuit never directly coincided with digital assets, but since he joined X (formerly Twitter) in 2008, his feed has included a smattering of posts on cryptocurrencies and blockchain. (Fortune reached out to PayPal and to Chriss for comment but did not immediately receive a response.) 
In 2013, he said he sold two Bitcoin on Coinbase with the "best ROI [return on investment] EVER!!!!!!!!" And he wrote in 2021 that "[t]he possibilities that crypto presents for small businesses is exciting and growing incredibly fast."
I just sold 2 bitcoin with @Coinbase! best ROI EVER!!!!!!!!

— Alex Chriss (@acce) April 9, 2013
But more generally, he's remained silent on crypto, which is—currently—just an incidental part of PayPal's business model. Users can buy and sell Bitcoin, Ether, Bitcoin Cash, and Litecoin through the company's digital wallets, and PayPal, which also owns Venmo, recently unveiled its own stablecoin. 
"If you're a large payments company, of course you're going to do something in crypto," Harshita Rawat, a senior research analyst at AB Bernstein, told Fortune. However, she said that PayPal's crypto push is more about "optionality," or bets that may or may not yield returns. "At this point, it's not very core to the business."
'Change was needed'
While PayPal has been the standard bearer for digital payments since its founding in 1998, the company has recently fought to keep up with a new crop of competitors.
There's Block, the payments company founded by former Twitter CEO Jack Dorsey. Apple has gained market share through its recent suite of financial products. And even Google has tried to push its way into online payments. "The biggest issue PayPal faces today is that they have come under competitive pressure in their core branded-checkout business," Trevor Williams, a fintech analyst at Jefferies, told Fortune.
Moreover, ever since Schulman announced his retirement, the CEO succession "has been a key overhang over PayPal's stock," Rawat of AB Bernstein told Fortune. 
However, among investors, according to analysts Rawat and Williams, there may have been a collective sigh of relief on Monday when PayPal anointed Chriss as Schulman's heir apparent. Although Chriss is unknown to many payments analysts, PayPal will benefit from an external candidate injecting new life into the company, Rawat and Williams said.
"Change was needed," Williams added. "Having a fresh face is what investors were looking for."