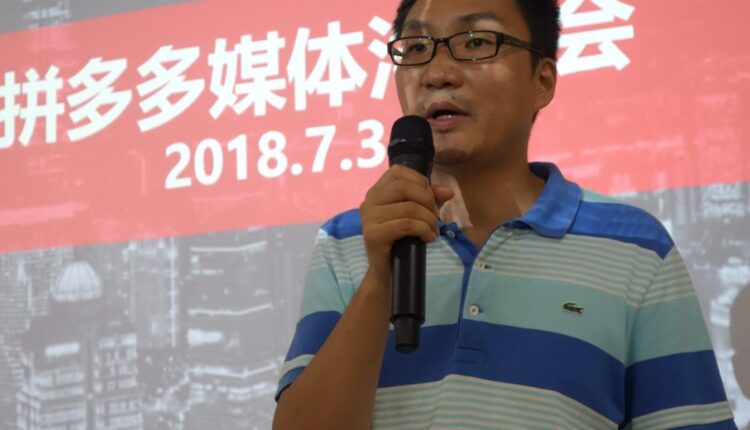 PDD founder Colin Huang surges past Jack Ma on Hurun Rich List
A new e-commerce tycoon is shaking up the rankings of China's wealthy. Colin Huang, the founder of PDD Holdings, which owns the e-commerce platforms Pinduoduo and Temu, is now the third-richest person in China, according to the latest Hurun China Rich List. Huang's fortune swelled by almost $14 billion to hit $37.2 billion, jumping forward seven places compared to last year.
Hurun pointed to Pinduoduo's strong domestic growth and Temu's rapid overseas success to explain Huang's sudden fortunes. The tycoon has a 26.5% stake in PDD Holdings, according to the company's 2022 annual report.
The Pinduoduo founder jumped ahead of many of his tech contemporaries, like NetEase CEO William Ding, ByteDance founder Zhang Yiming and Alibaba founder Jack Ma, who fell to tenth place. Ma was in first place as recently as 2020.
Just two other Chinese business leaders are wealthier than Huang, according to Hurun: Zhong Shanshan, the CEO of Nongfu Spring, China's largest bottled water supplier, and Tencent founder Pony Ma.
Who is Colin Huang?
Colin Huang founded Pinduoduo, his fourth attempt at starting a company, in 2015. The Chinese e-commerce platform pioneered "group buying," where customers could work together to put in a bulk order with manufacturers to reduce cost. Pinduoduo also connected farmers directly with consumers through its online marketplace, allowing growers to bypass middlemen.
Customers in China's less prominent cities flocked to the platform due to its lower costs. Pinduoduo debuted on the Nasdaq exchange in 2018 in an IPO that valued the company at $32.4 billion. The e-commerce company is now worth $143 billion.
Huang stepped down as Pinduoduo's chairman in 2021, citing a wish to focus more on his personal interest in life sciences.
Pinduoduo launched a successful venture into the U.S. market in Sept. 2022 with Temu, which offers low prices for everyday products. The new platform surged in popularity after its launch last year, even overtaking its fellow Chinese e-commerce company, the fast fashion-oriented Shein. Temu, now the top shopping app on the U.S. app store, first beat Shein in sales in May, and has since consolidated its lead, according to a Bloomberg calculation.
Pinduoduo renamed itself to PDD Holdings in February, and also started listing its primary address as Dublin, instead of Shanghai, in filings with the U.S. Securities and Exchange Commission.
PDD Holdings has been recovering from the lows of the COVID pandemic. For the quarter ending June, the company generated $7.2 billion in revenue, a 66% year-on-year jump. At the time, co-CEO Zhao Jiazhen noted that "consumers' increasing willingness to shop" was helping the company.
Overtaking Jack Ma
Huang's fortune stands in contrast to his fellow e-commerce tycoon, Jack Ma. The Alibaba founder dropped a ranking to hit 10th on this year's Hurun China Rich List, due to a further drop in the value of fintech firm Ant Group. Ma, who once topped Hurun's list, has lost $35 billion since his peak net worth of $58.8 billion in 2020.
Beijing has put Ma and his two companies, Alibaba and Ant Group, in its regulatory crosshairs since the tech tycoon openly criticized China's financial regulators at a conference in Shanghai in October 2020. Authorities then pulled Ant Group's $35 billion Shanghai listing in November. China's central bank later ordered Ant to restructure, and Ma ceded control of Ant Group last January. Ant was also fined close to $1 billion earlier this year, which analysts viewed as a possible end to China's years-long crackdown on its tech giants.
The country has 895 billionaires, 51 fewer than the year before, according to Hurun. Yet the country still has the largest number of billionaires, ahead of the U.S.