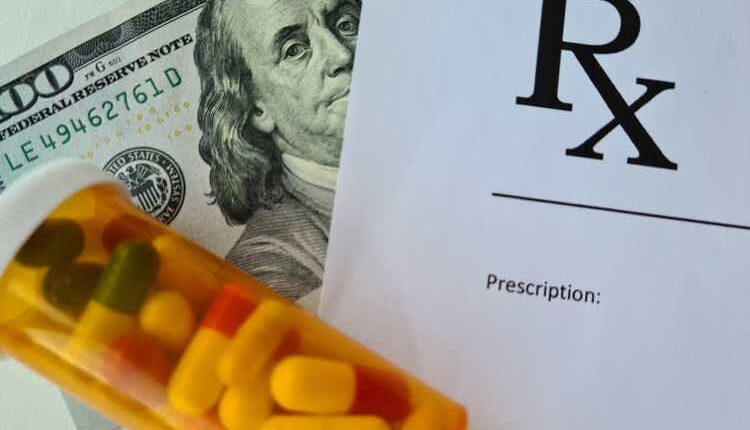 Pharma, PBMs spar over rising drug costs amid public scrutiny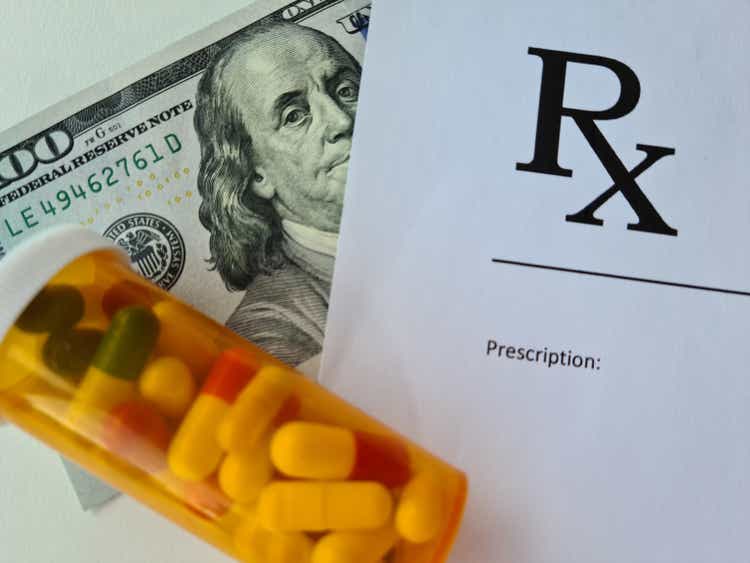 The top pharmaceutical lobby group, PhRMA, and drug middlemen known as pharmacy benefit managers (PBM) have resumed their long-running battle over who is to blame for rising drug costs in the U.S. amid growing public scrutiny.
The Biden Administration implemented the Inflation Reduction Act (IRA) this year, permitting the Centers for Medicare and Medicaid Services (CMS) to negotiate drug prices for the first time in history.
The U.S. Congress has also stepped up efforts to rein in PBMs, which function as intermediaries between health plans, pharmaceutical manufacturers, and pharmacies.
With its industry under pressure amid soaring healthcare costs in the U.S., PhRMA, also known as Pharmaceutical Research and Manufacturers of America, blamed PBM for rising drug prices and hailed the country's patent system for supporting innovation.
"Our intellectual property (IP) and patent system support a competitive market," PhRMA said in a blog post in September, noting that cheaper versions of branded drugs have made up over 90% of drug prescriptions.
Off-patent drugs, commonly known as generics and biosimilars, have saved the U.S. healthcare system $2.9T over the past decade, the group said in a recent blog post.
"Patents are clearly not stopping biosimilar and generic medicines from getting developed and reaching the market," the group added, accusing PBMs of working together to keep generics and biosimilars off their formularies.
Major health insurers such as UnitedHealth Group (NYSE:UNH), Cigna (NYSE:CI), CVS Health (NYSE:CVS), and Elevance Health (ELV) operate PBMs.
Citing a report from drug distributor Cencora (COR), PhRMA notes that since 2018, the three largest PBMs in the U.S. have left out generics and biosimilars from formularies, a list of drugs they maintain to indicate coverage for patients with commercial insurance.
This practice has gained momentum since then, with at least one of the three largest PBMs excluding 14 biosimilars in total for a minimum of one year from 2020 to 2022.
"PBMs have excluded coverage of other medicines that would lead to lower out-of-pocket costs for patients, including authorized generic and biosimilar insulins," PhRMA wrote, adding that "it's PBMs that decide what medicines patients can get and what people pay out of pocket."
Founded in 1958, PhRMA represents companies such as Amgen (AMGN), Pfizer (PFE), Bristol Myers (BMY), Gilead (GILD), J&J (JNJ), Eli Lilly (LLY), and Merck (MRK). Generic drugmaker Teva Pharmaceutical (TEVA) left the group early this year following a similar move by AbbVie (ABBV).
PhRMA continues to represent Novartis (OTCPK:NVSEF), which recently divested its generics unit, Sandoz (OTC:SDZNY) (OTC:SDZXF), as well as other European pharma majors such as Roche (OTCQX:RHHBY), GSK (GSK), Sanofi (SNY), and Novo Nordisk (NVO).
In a follow-up post, the group pointed out that rebates and fees charged by PBMs to manufacturers, pharmacies, health insurers, and employers make up as much as 42% of every dollar spent on brand-name drugs.
PBMs are becoming less and less reliant on the rebates they receive from manufacturers for giving their drugs a prominent placement on a plan's formulary, according to PhRMA.
The trade group said that over the last five years, the fees PBMs charged from drugmakers have doubled from $3.8B in 2018 to $7.6B in 2022.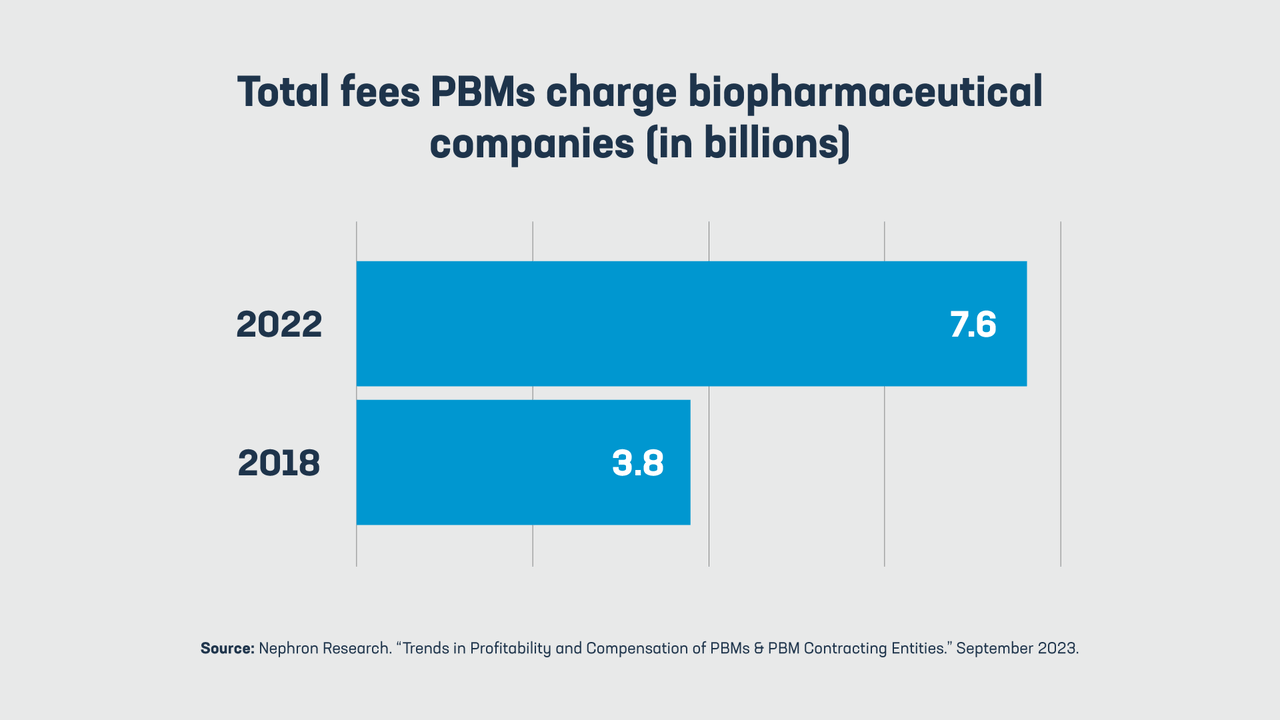 Meanwhile, the Pharmaceutical Care Management Association (PCMA), the group representing PBMs, held big pharma responsible for keeping prescription drug prices high through "egregious exploitation of pricing power."
In response to a recent Senate Finance Committee bill targeted at PBMs, PCMA said that the proposed "legislation enables Big Pharma to profit immensely from the high list prices big drug companies set and raise – often without correlation to drug efficacy, medical need or R&D costs."