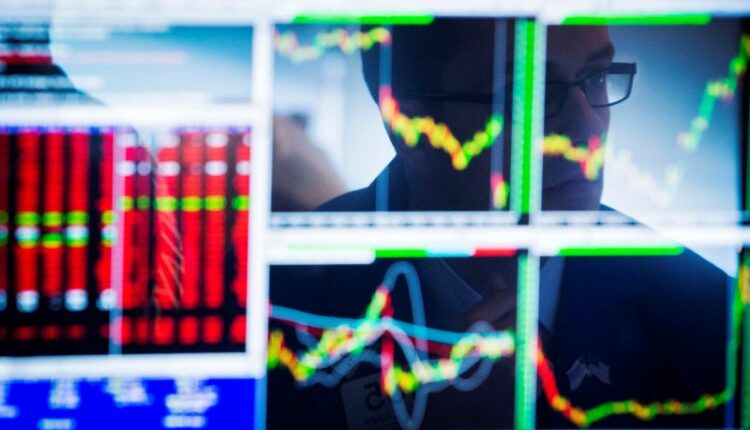 Price rises slow, but Unilever and others struggle to win shoppers back By Reuters
© Reuters. FILE PHOTO: Hellmann's, a brand of Unilever, is seen on display in a store in Manhattan, New York City, U.S., March 24, 2022. REUTERS/Andrew Kelly/File Photo
By Richa Naidu
LONDON (Reuters) -Packaged goods makers including Unilever (LON:) and Nestle disappointed investors with weak third-quarter sales volumes, but that could change in the coming months as price increases moderate.
Companies have hiked prices since the COVID-19 pandemic to make up for higher costs, prompting some shoppers to look for better deals. The slide in sales volumes of big brands only grew worse after the Ukraine war sparked a cost of living crisis.
Top U.S. and European investors this year have flagged their concerns about high prices to consumer goods companies. But even though prices are beginning to moderate, consumers have not rushed back.
Companies need to do more to convince investors that sales volumes can return to growth, Richard Saldanha, an Aviva (LON:) portfolio manager, said in an interview.
"Across the board, organic growth has been price driven and what we want to see is more of a balance between volume and price," he said, noting the cost of raw materials has decreased and that he hopes prices moderate as a result.
On Thursday, Unilever met market expectations for third-quarter sales growth after raising prices at a slower rate.
"In terms of where pricing is going from here, I think we'll see a continued fall in underlying price growth, but I don't think that's going to go negative," Chief Financial Officer Graeme Pitkethly said.
Europe was a particular pain point, with sales volumes tumbling 10.7%.
"It's the most difficult trading environment," Pitkethly said.
Unilever's stock fell 2.5% to a year-low in morning trading.
'UNDERWHELMING'
Nestle, the world's biggest packaged food maker, last Thursday posted lower-than-expected nine-month sales growth as higher product prices made shoppers balk.
Similarly, Tide detergent maker P&G this month reported weak sales volumes, but said this was stabilising and would start to pick up.
Shares in Reckitt also fell by about 2% when the maker of Dettol and Lysol cleaning products on Wednesday missed third-quarter like-for-like sales expectations as volumes fell.
Even as volumes rose at Reckitt's health business, which makes Nurofen pain medication and Strepsils lozenges, they continued to decline in the hygiene segment. The company's nutrition business was also up against a tough comparative period from last year, when the recall of a rival U.S.-based company's infant formula boosted sales of Reckitt's Enfamil products there.
"Consumer staples quarterly results have been underwhelming, where overall volumes remain weak whilst prices are going up less than historically," Waverton Investment Management portfolio manager Tineke Frikkee said.
One bright spot of the earnings season was Danone, which on Thursday raised its 2023 sales forecast but kept its guidance for a moderate improvement in operating margin.
"Any good news we have on inflation, we will re-invest in the business," finance chief Juergen Esser said.
All of Danone's businesses contributed to growth, with the transformation of the Essential Dairy and Plant-based products business in Europe starting to deliver results, giving the company confidence for the next quarters, the company said.
"Danone is one of the most compelling turnaround stories in staples and is well positioned and 'set up' for 2024," Barclays analyst Warren Ackerman said.