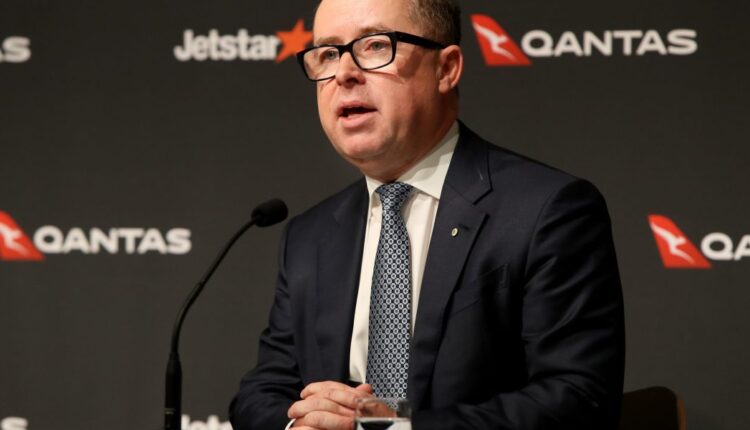 Qantas may claw back $9m from former CEO Alan Joyce
Qantas Airways Ltd. will potentially claw back up to A$14.4 million ($9.3 million) of former Chief Executive Officer Alan Joyce's payout after the airline was found to have illegally sacked 1,700 staff and sued for selling tickets on already-canceled flights. 
Attempting to quell public outrage, Qantas kept aside A$2.2 million of Joyce's short-term bonus for the fiscal year ended June 30, while a chunk of his long-term bonuses are subject to clawback, the carrier said in a statement accompanying its annual report released Wednesday.
"The company is experiencing an acute loss of trust from the community, and accumulated disappointment from customers, which the board and management are determined to fix," Chairman Richard Goyder said. 
Still, Joyce signed off from his 15-year tenure with a final planned payout of A$21.4 million, the airline's annual report released Wednesday showed.  
Goyder was under pressure to take action against Joyce after the string of controversies that dogged the end of the CEO's reign and eventually led to him stepping down two months earlier than planned. 
A $15m bonus and early retirement: The former Qantas CEO's apparent exit deal has been dubbed the 'swindle of the century'
Australia's highest court this month ruled that Qantas broke the law when it sacked ground workers during the pandemic. Anger had spilled over weeks earlier when Australia's competition regulator accused Qantas of selling seats on thousands of flights last year that it had already decided to cancel.
Joyce was already a lightning rod for passenger frustration over sky-high fares and flight cancellations as Qantas struggled to cope with a post-pandemic travel boom.
Joyce stepped down abruptly just days after the money-for-fake-tickets claims, prematurely ending his 15-year tenure. He was due to receive an official farewell at the airline's annual general meeting in November.