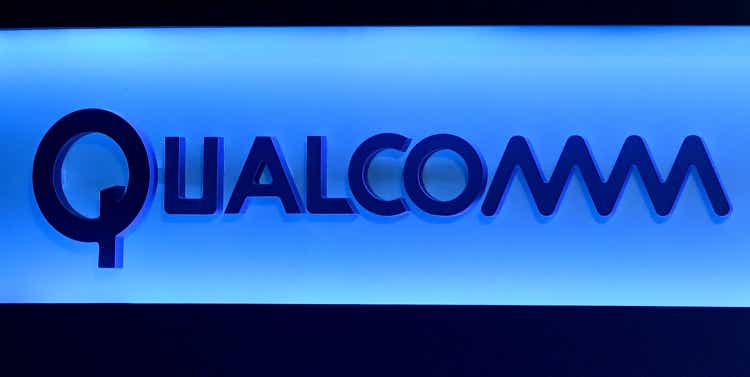 Qualcomm Q3 earnings preview: Can Qualcomm break into PCs and gen AI? (NASDAQ:QCOM)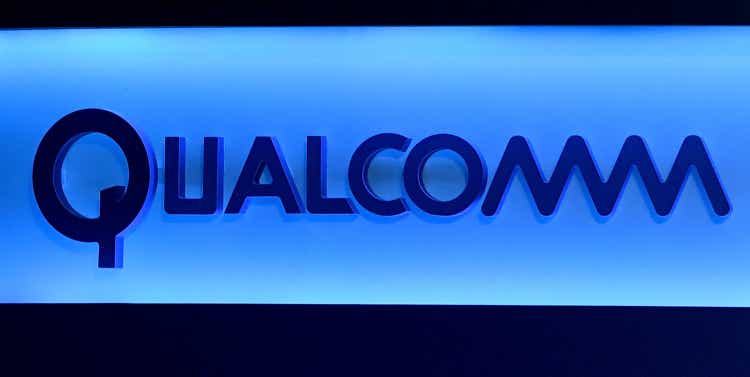 Smartphone chipmaker Qualcomm (NASDAQ:QCOM) is set to report its fourth-quarter results on Wednesday, November 1, after market close.
Analysts expect earnings per share of $1.91 for the quarter on revenues of $8.52 billion.
The San Diego, California-based company is expected to beat fourth-quarter estimates, due to an uptick in demand from Android smartphones, the continued ramp up of its Snapdragon 8 Gen 2 processors, and healthy demand for Apple's (AAPL) iPhone 15. However, observers see headwinds in 2024 due to loss of share at Samsung (OTCPK:SSNLF) and Huawei.
KeyBanc Capital said it is expecting a "beat and raise" due to rush orders from Android smartphones, even accounting for an increase in sales from Huawei (which does not use Qualcomm chips) and a possible share loss from Samsung.
Investors will be looking out for commentary on AI, although the company is not benefitting from the current surge in cloud investments.
Last week, Qualcomm introduced new artificial intelligence-focused chips for both PCs and smartphones at its Snapdragon Summit 2023 in an attempt to diversify its offerings and regain some mindshare both in the PC space and generative AI, which has been dominated by Nvidia (NVDA).
In early October, it was reported that Qualcomm was slashing 1,258 jobs in California as it seeks to reduce costs amid continued struggles in the smartphone industry.
The company has seen substantial changes to its estimates in the past three months. Earnings per share forecasts have been revised downwards nine times, compared to 13 upward revisions, while revenue estimates have been revised down 17 times vs. two upward moves.
Seeking Alpha analysts at large consider Qualcomm a Buy. This compares with average Wall Street rating of Buy and SA Quant rating of Hold.