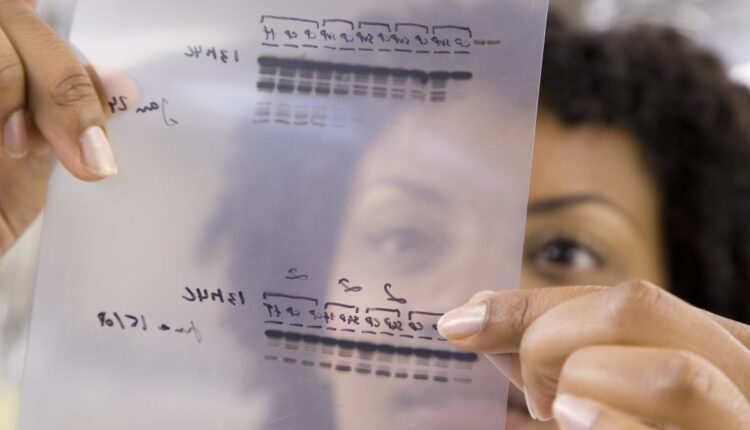 Roche's Alecensa lung cancer trial uses AI to find patients
Roche Holding AG's lung cancer drug scored a big win against a standard therapy in a study this week. Now, the Swiss drugmaker is turning to artificial intelligence to find patients who can benefit. 
When given after surgery to remove lung tumors, Roche's Alecensa cut the risk of either cancer recurrence or death by 76% compared with standard chemotherapy, according to results from a primary analysis of the trial released Wednesday. The drug could "potentially alter the course of this disease," Roche Chief Medical Officer Levi Garraway said in a statement. 
But finding patients to treat may be difficult: The study examined the effects on people with an error in a gene called ALK that's found in only about 4% to 5% of lung cancer patients. Most of them are younger and less likely to have smoked than typical lung tumor patients, and often go undiagnosed early on. 
To solve the problem, Roche will use an AI collaboration with Israeli tech company Medial EarlySign Ltd. to help doctors determine when to use CT scans. While the technology, called LungFlag, doesn't currently detect ALK-positive patients, the company said on Saturday that it's actively exploring how to expand it so they can benefit. 
That will help find tumors before they spread and while needed surgery is still possible, said Charlie Fuchs, Roche's head of oncology and hematology drug development. 
"Sometimes when you really use deep data algorithms, you may find things that identify people who are non-smokers and yet at risk," Fuchs said in an interview. "We hope more patients can be found early and benefit from this."
Roche has said it will file the Alecensa study results with regulators for approval. The full results were presented Saturday at the European Society for Medical Oncology meeting in Madrid. Alecensa is already approved in the US, Europe, Japan and China for patients with ALK-positive metastatic lung cancer. 
Analysts anticipate that Alecensa will generate 1.56 billion Swiss francs ($1.75 billion) in sales this year. That it would be a blockbuster medicine even though it treats such a small portion of lung cancer patients shows that effective drugs don't have to serve a big patient population to be scientific and financial successes, Fuchs said. 
Subscribe to Well Adjusted, our newsletter full of simple strategies to work smarter and live better, from the Fortune Well team. Sign up for free today.