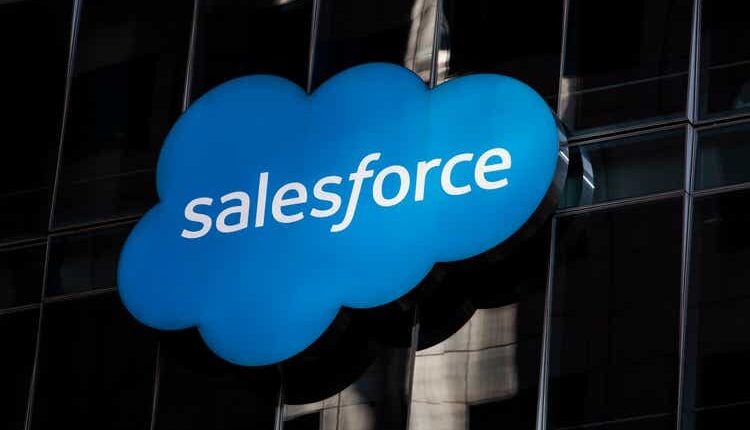 Salesforce jumps as Q2 results top expectations, raises guidance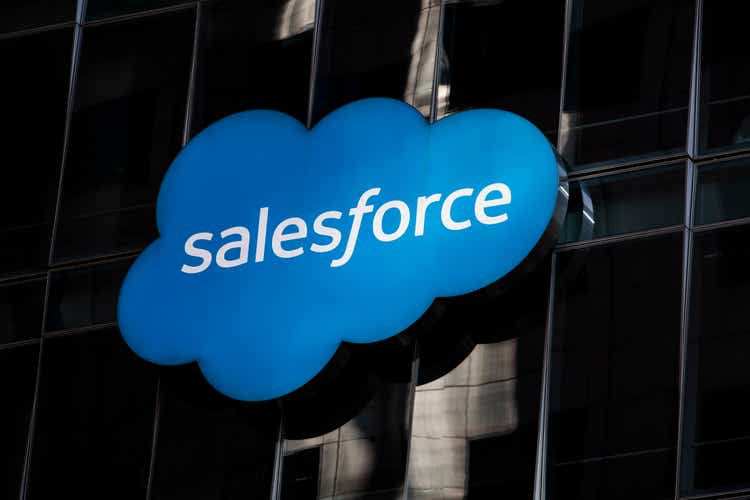 Salesforce (NYSE:CRM) shares rose more than 6% in extended-hours trading after the cloud-computing giant reported second-quarter results that topped expectations and raised its guidance.
For the period ending July 31, the Marc Benioff-led company earned an adjusted $2.12 per share on $8.6B in revenue. Included in that $8.6B was $1.24B from marketing and commerce, $2.05B from services and $1.64B from platform and other revenues.
The company also said its current remaining performance obligations rose 12% year-over-year to $24.1B.
A consensus of analysts had expected Salesforce (CRM) to earn $1.88 per share on $8.53B in revenue.
Led by CEO Marc Benioff, Salesforce (CRM) also raised its fiscal 2024 guidance, as it now expects sales to be between $34.7B and $34.8N, up roughly 11% year-over-year. It also boosted its full-year operating and adjusted operating margin guidance to be roughly 13.3% and 30%, respectively.
Salesforce (CRM) also increased its operating cash flow growth guidance to be between 22% and 23% year-over-year.
Looking to the third-quarter, Salesforce (CRM) expects sales to rise roughly 11% year-over-year to be between $8.7B and $8.72B.
The company will hold a conference call at 5 p.m. EST to discuss the results.