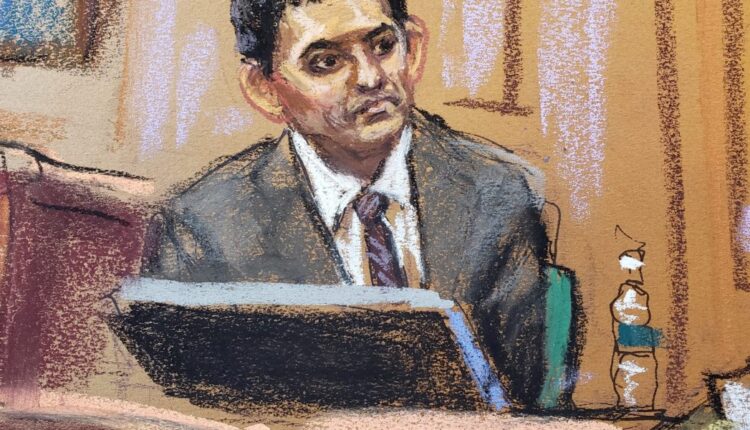 Sam Bankman-Fried's infamous media tour backfires as prosecutors wield his own words against him
Sam Bankman-Fried got another shot at cross-examination on Monday, taking the stand at the same federal courthouse in New York where he testified last week in an unusual evidentiary hearing without the presence of jurors—to disastrous effect.
The second time around, Bankman-Fried adopted a different style, but it didn't go any better for the disgraced FTX crypto mogul as he suffered through a barrage of questions from Department of Justice prosecutor Danielle Sassoon in front of a full jury box.
While he initially stumbled through with a jumbled mess of words interspersed with "ums" and "yups," Bankman-Fried this time frequently told Sassoon he didn't recall what she was referring to—even when it was statements he directly wrote or made to coworkers and reporters. The result was a tortured few hours with Sassoon asking him about his recollections, Bankman-Fried demurring, and Sassoon introducing exhibits that suggested he knew—or at one point knew—exactly what she was talking about.
'I don't recall'
Before last week, the question of whether Bankman-Fried would even take the stand remained open. Many defendants decline to testify for fear of self-incrimination, with their attorneys instead calling other witnesses to make the case for innocence.
But after a bruising array of witnesses from prosecutors that included several members of Bankman-Fried's inner circle—all of whom testified that they had committed fraud by stealing customer funds at his direction—Bankman-Fried made the decision to plead his case to the jury.
Bankman-Fried's decision to take the stand also came as U.S. District Judge Lewis Kaplan repeatedly told his attorneys they could not put forth their preferred defense, which was that Bankman-Fried had acted under the counsel of his lawyers at FTX. Instead, Bankman-Fried's direct testimony shifted blame to other FTX executives, including the prosecution's three star witnesses: Alameda Research CEO Caroline Ellison, FTX CTO Gary Wang, and FTX engineering chief Nishad Singh, all former friends of Bankman-Fried.
In Monday's cross-examination before the jury, Sassoon brought up evidence that Bankman-Fried was in fact aware of all the problems and illegal behavior at FTX, including his trading firm Alameda's large debt to FTX and its special privileges that allowed it to steal customer deposits from FTX.
To prove Bankman-Fried's awareness of an activity, she frequently pointed to statements he had made to reporters during his infamous media tour in December 2022, right after the collapse of FTX. These included interviews conducted with outlets including Bloomberg and The Financial Times. Even as Bankman-Fried asserted that he didn't remember the specifics of the interviews, they provided Sassoon with a wealth of evidence to show his exact comments—many of them damning.
'More leeway'
Sitting in the witness box, Bankman-Fried seemed agitated, his eyes darting back and forth as he responded with contrite answers. At one point, Sassoon played an audio recording from an interview and asked if it was his voice.
"It sounds like it," Bankman-Fried said.
Sassoon often responded with her own sarcastic quips. After introducing written evidence about FTX trading policies, Bankman-Fried's attorneys said they had no objections if the evidence was not being used for the truth of the matter asserted in the material.
"We don't think the representations were accurate, so, no, it's not being offered for its truth," Sassoon said.
After last week's fiery cross-examination without the jury present, Monday's testimony seemed more like a slow-moving chess match where neither side was willing to concede a single point. Instead, Bankman-Fried's favorite response was "I don't recall."
For the key question as to whether Alameda had misappropriated $8 billion of FTX customer assets, Bankman-Fried said he could not answer because of the lack of specifics around the platform's margin-lending program.
Recalling moments from his media tour, Sassoon asked about an interview Bankman-Fried conducted with Bloomberg reporter Zeke Faux at the infamous Bahamas penthouse after FTX collapsed. In the article, Bankman-Fried said that Alameda didn't follow the same margin rules as other traders and had "more leeway." On the stand, Bankman-Fried refused to admit to the contents of the interviews.
Sassoon's cross-examination likely will continue for at least two hours on Tuesday morning. After a re-direct from the defense, a rebuttal from the prosecution, and closing arguments from both sides, the case could wrap up by the end of this week.