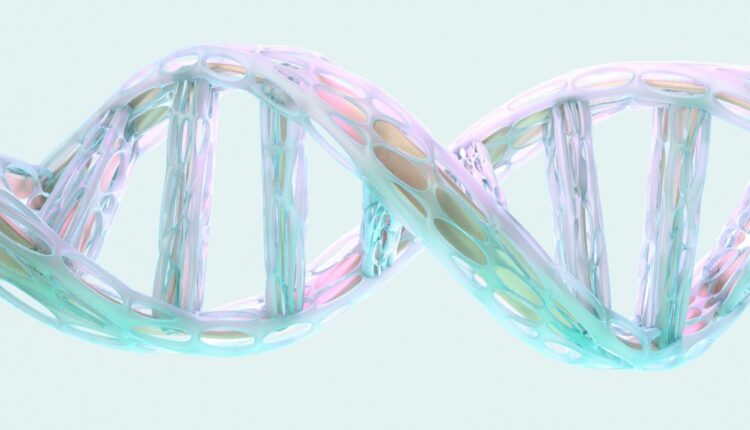 Scientists discover evidence of 4 more breast cancer genes
But these genes—as well as the lesser-known ATM, CHEK2, and PALB2—explain less than half of familial breast cancer cases, meaning there are undoubtedly more linked genes waiting to be identified.
Researchers from Canada and Europe have seemingly just located more.
Variants on the genes MAP3K1, LZTR1, ATR, and BARD1 are also associated with increased risk of breast cancer. That's according to Jacques Simard of Université Laval in Quebec and Douglas Easton of the University of Cambridge in the United Kingdom. Their findings are detailed in an article published Thursday in the journal Nature Genetics, which also lists an additional 21 genes that may be associated with breast cancer risk. 
The discoveries come after the researchers combed the genetic data of 26,000 women with breast cancer and 217,000 women without breast cancer from eight countries in Europe and Asia.
The findings will help identify additional women who are at high risk for breast cancer—the No. 1 cause of cancer deaths in women worldwide—and could potentially pave the way to new treatments, the authors assert.
"Although most of the variants identified in these new genes are rare, the risks can be significant for women who carry them," Simard said in a news release about the study. "For example, alterations in one of the new genes, MAP3K1, appear to give rise to a particularly high risk of breast cancer."
Before the information is used in clinical settings, further research is needed to better illuminate the cancer risk associated with variants on each genes, to study associated tumors, and to understand how genetics combine with lifestyle factors to fuel risk, Easton said in the news release.
Genes associated with increased breast cancer risk
In the era of consumer genetic testing, patients who are savvy about potential cancer-causing variants are able to better advocate for themselves when talking with their health care providers.
Behind BRCA1 and BRCA2, PALB2 is the third most prevalent breast cancer gene, according to the National Breast Cancer Foundation. The gene works with BRCA2 to repair DNA damage and prevent breast cancer from developing. But errors on the gene can prevent this from happening. More than a third of women with a mutation on PALB2 will develop breast cancer by age 70, according to the organization.
Other genes known to be associated with increased breast cancer risk, according to the foundation, include:
CHEK2, which creates a protein that aids in the suppression of tumor growth. A mutation on this gene doubles the risk of breast cancer in women, and makes breast cancer in men 10 times more likely.
CDH1, another tumor suppression gene that, if mutated, can increase the risk of lobular breast cancer, which begins in milk-producing lobules. Mutations on this gene can raise the risk of cancer metastasizing, or spreading to other parts of the body.
PTEN, a gene that helps prevent tumor growth by reducing cell division.
STK11, another tumor suppression gene also associated with Peutz-Jeghers syndrome, which increases the risk for multiple types of cancer, including breast cancer.
TP53, a gene that recognizes when a cell's DNA has been damaged and activates a repair gene like BRCA1, or causes the cell to destroy itself. Most mutations on this gene aren't inherited and occur during a person's lifespan, and are only found in cancerous cells.
The following genes, when mutated, may also increase the risk of developing breast cancer, according to the foundation:
BRIP1
CASP8
CLTA4
CYP19A1
FGFR2
H19
LSP1
MRE11A
NBN
RAD51
TERT
What to do if you have a family history of breast cancer
People with a family history of breast, ovarian, and/or prostate cancer are at a higher risk of breast cancer, according to the Susan G. Komen foundation. This may be due to shared genetics, shared lifestyle factors, or other family traits.
Most women with breast cancer don't have a family history of it, according to the Komen foundation. But about 15% of women with the condition also have a first-degree female relative—like a mother, sister, or daughter—who also has it. 
Women with one first-degree female relative with breast cancer are at about twice the risk of developing the condition. And women with two or more first-degree female relatives are at double, triple, or quadruple the risk.
There are unique breast cancer screening guidelines for women with a family history of breast or ovarian cancer. If you have a family history, inform your primary care doctor, who may refer you for extra or early screenings, and/or to see a geneticist.
The Komen foundation recommends a mammogram every year beginning at age 40 for those at average risk, and a clinical breast exam at least every three years beginning at age 20, and every year beginning at age 40.