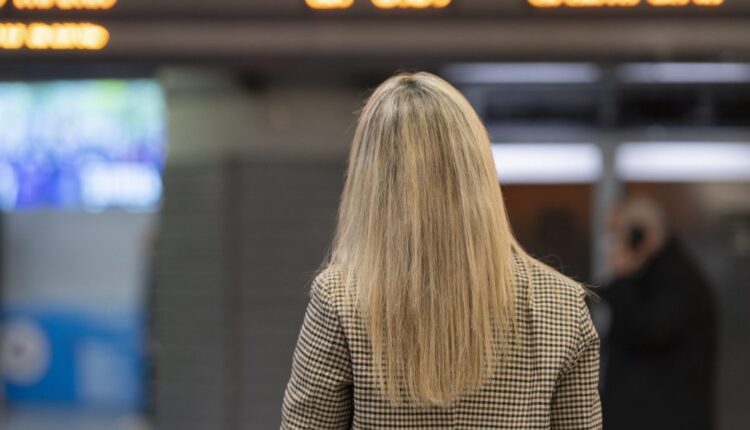 Smuckers' RTO plan is a full embrace of remote work—with a big catch
Don't live in Orrville, Ohio? Your transition back to the office might still be as smooth as creamy peanut butter. 
J. M. Smuckers, the manufacturer behind Jif peanut butter and Smuckers jelly, and its 1,300 person workforce is returning to its headquarters in Orville, Ohio, on a hybrid model. But rather than requesting workers to come in on core days of the week, such as Tuesdays and Wednesdays, like most companies, Smuckers is delineating 22 "core weeks" a year, according to a new exclusive from the Wall Street Journal's Chip Cutter. Company leaders publish a core-weeks schedule a year in advance, the Journal wrote; for the most part, it shakes out to two core weeks per month, with just one in July and December to allow for extended holidays and travel. 
The fresh take on flexible work frees Smuckers employees to live thousands of miles from Orrville, a tiny town outside Akron with a sizable Amish population. When core weeks come around, far-flung workers are on the hook for their own travel costs, but that doesn't stop some of them from living plane rides away. While many Smuckers employees simply make 100-mile plus drives from Pittsburgh or Cleveland others super-commute across the country for the bonding, deep focus meetings, and discounted Uncrustables. 
Nicole Massey told Cutter she flies from her home in the Bay Area to Cleveland about twice a month, and spends three workdays in Orrville before returning. Massey, a VP of marketing, is unlike the typical super-commuter, whose arrangement usually allows them to live in a low-cost area even if their office is in a high-cost area. 
During the pandemic, many workers took advantage of their work-from-home abilities to relocate to quieter, more spacious, and often less expensive areas that are a greater stretch from major cities. While many of those workers have stayed put, insisting on a remote work arrangement for good, a fair amount have committed the herculean undertaking of a regular super-commute (typically defined as 90-plus minutes one-way) if it gave them more space and more savings.
For Massey, the worthwhile trade-off of hopping on a plane twice a month is being able to take on a management position while keeping the flexibility to spend more time with her family, who she didn't have to uproot for the office. 
It's perhaps the greatest appeal of core weeks—that they make it easier for people to come into the office on occasion while still retaining the flexibility that makes remote work so attractive. Smuckers made a point to avoid requiring workers to move to Orrville, instead giving them the latitude to pay their own way back. On the other side of the coin are companies like Chevron, Amazon, and Walmart, which are all paying for workers' moving fees in order to facilitate their return to the headquarters.
A platonic ideal of hybrid work?
Smuckers, then, may have found the secret sauce—or secret jelly, as it were—to a return-to-office plan that workers can actually get on board with; its CEO, Mark Smucker told Cutter the plan has resulted in "limited grumbling" among workers who "generally show up" on core weeks. 
That's in contrast to the scores of disgruntled and listless workers at other companies demanding—or  soon to demand, after the Labor Day holiday—an office return some days per week. "Whether it's this model, or some other model, I find it very hard to imagine a world where we go back to being in the office even four days a week, let alone five. I just don't see it happening," Smucker added. "There'll be some form of this forever."
Forever is already here. The data on hybrid work—anchored by employee freedom and choice—is difficult to compete with. Hybrid workers are happier, they save more money, and they have more time (the most coveted perk) to spend as they please, whether that be by picking up a side hustle, sleeping in, or spending more time with family and loved ones. At every turn over the past few years, many workers have been consistently opposed to giving up their teleworking options. 
But, when executed incorrectly, things can go wrong. Hybrid models require a delicate balance of in-person and remote work, and they offer little benefit to anyone if people who show up at the office find themselves on Zooms all day—or a person working at home realizes their whole team is in a conference room together. 
This is why a flexible work arrangement is only worth the trouble if it's "organized hybrid," which remote work expert Nick Bloom defines as careful calibration by team, with an emphasis on deep work being done wherever the worker pleases—and no blanket mandates. Smuckers takes that to the next level with their core weeks, eliminating the back-and-forth yanking that weekly appearances require. 
And on the "forever" hybrid front, Smucker's not far off; if workplace occupancy data from Kastle Systems is any indication, 50% fullness is the best most offices can hope for. That's where occupancy has hovered in the top 10 major metropolitan areas all year, and "the banner moment for return" has likely come and gone—with no blip to show for it.
The data is "as flat as a pancake," Bloom said earlier this month. "We're not heading into the office, but we're not heading out either. It is completely level." If companies are unhappy with that, they might want to consider core weeks for office workers—or just steeply discounted Uncrustables.