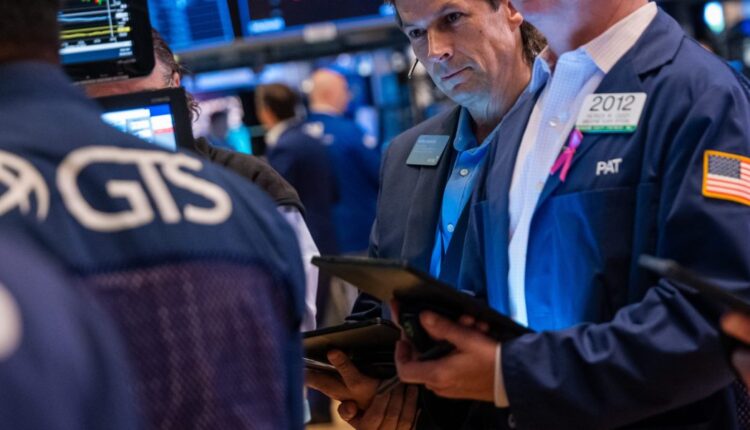 S&P 500 is primed for a 14% rally this year because stocks are extremely oversold, Piper Sandler says
Even as conflict in the Middle East roils equity markets, the S&P 500 Index has held above a crucial level monitored by traders — evidence of a resilience that signals a big rally is imminent for US stocks.
That's according to Piper Sandler's Craig Johnson, who bets extremely oversold conditions and the index's ability to hold above the key 4,200 technical support level sets the stage for a jump of some 14% from now until the year's end.
"We're at the very lower end of this upper trending price channel — it's going to take a lot to break through that level," Johnson, Chief Market Technician for the firm, said in an interview. "When you're this oversold, you're back to the end of the channel. One doesn't get hurt falling out of a basement window."
The S&P 500 fell 1.3% to close at 4,224 on Friday, leaving it only slightly above the closely-watched 4,200 mark. A bout of recent weakness over the prospect that interest rates will remain elevated has placed US stocks on pace for a third consecutive month of declines, chipping away at what had been a strong bounce-back from last year's rout.
But Johnson and some others on Wall Street bet the extreme pessimism seen recently, along with seasonal tailwinds, could send stocks for another run before the year is out.
The volatility has sent nearly 30% of the stocks in the S&P 500 to oversold levels, technically defined as having relative-strength index readings below 30 — what's considered a "momentum washout," according to Johnson.
Such conditions typically precede returns that are "quite constructive and quite positive," he said. In fact, he anticipates "more than a relief rally" for US equities, predicting the S&P 500 could hit 4,825 before the end of 2023.
A similar message was echoed Friday by Bank of America Corp.'s Michael Hartnett, who said investor positioning in stocks has become so negative that it's triggered a contrarian "buy signal." 
Yet there remain concerns that the stock market could be pulled down if the economy stalls or Israel's war with Hamas expands into a broader conflict in the Middle East. 
Even within Piper Sandler, there's little conviction that US equities will end the year on a strong note. The firm's chief investment strategist, Michael Kantrowitz, has a year-end S&P 500 target range of 3,600-3,800, one of the most bearish on Wall Street.
And risks to the downside could still vindicate Wall Street's bears. Fed Chair Jerome Powell signaled Thursday that while policymakers are likely to hold rates steady at their November meeting, further hikes remain on the table to keep inflation at bay, posing a threat to economic and corporate growth. Moreover, consumer spending may fizzle as Americans burn through pandemic-era savings and student loan payments resume.
Still, Johnson said "you want to think about headlines versus trend lines." If trend lines aren't broken, investors who have been waiting to deploy pools of money will begin to pile in.
"I think more people are becoming concerned about missing the turn up versus missing the turn down," Johnson said. "We already went through the turn down in 2022, and you made your capitulation bottom and your momentum bottom a year ago. This is just a check back."