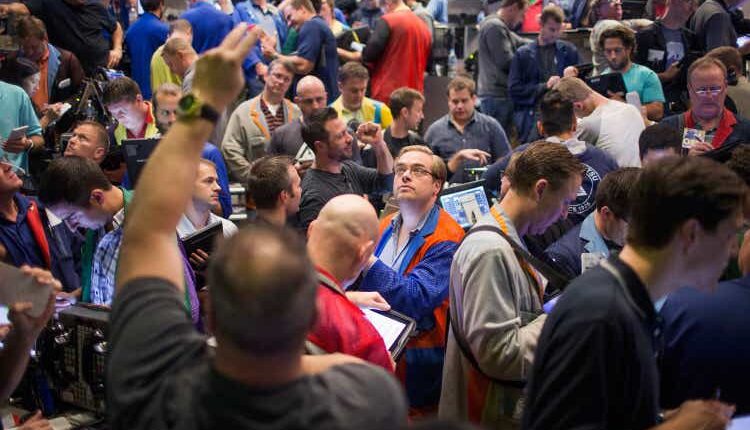 S&P, Nasdaq, Dow futures tick up, yields ease with all eyes on Fed forecasts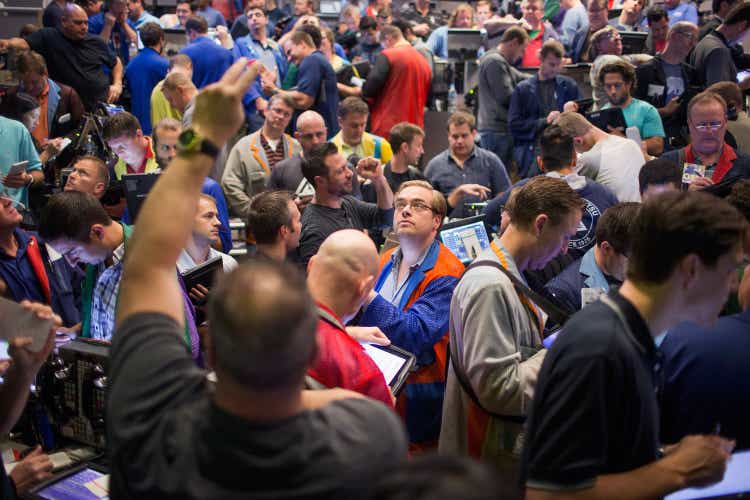 Stock index futures pointed to a higher open Wednesday following a pre-Fed decline in the previous session.
S&P futures (SPX) +0.1%, Dow futures (INDU) +0.1% and Nasdaq 100 futures (NDX:IND) +0.2% were up.
Rates eased back a little. The 10-year Treasury yields (US10Y) fell 1 basis point to 4.36% and the 2-year (US2Y) fell 3 basis points to 5.08%. Both closed at cycle highs yesterday as higher-for-longer expectations picked up.
There hasn't been an FOMC decision with as little suspense during this tightening cycle. Fed funds futures price in a 99.9% certainty of no move. Moving out there is a 42% of another rate cut this year and expectations of a cut are pushed out until July 2024.
"Indeed, the rate priced in for the Fed's December 2024 meeting hit a new high for the cycle at 4.63%," Deutsche Bank's Jim Reid said. "That means less than three 25bp cuts are now priced in by end-2024."
Instead of the actual rate decision, focus will shift to the Fed's guidance.
"We expect the FOMC to show one more 2023 hike, in line with the June Summary of Economic Projections (SEP)," Standard Chartered strategist Steve Englander wrote. "However, to maintain a proper hawkish tone, we expect the FOMC to remove one of the 2024 eases."
"The Fed's message will be that higher policy rates remain on the table until the economy visibly slows and inflation is closer to 2%," he said. "We doubt that there will be an unconditional commitment to raising rates but the FOMC will signal readiness to do so if needed."
"Removing a 2024 rate cut would convey the FOMC sense that a bit more tightness may be needed to achieve inflation goals in light of the economy's resilience. We expect a cut in Q1-2024 because we expect the US economy to slow, but the FOMC will likely want the slowing to be visible before opening the door to easing."