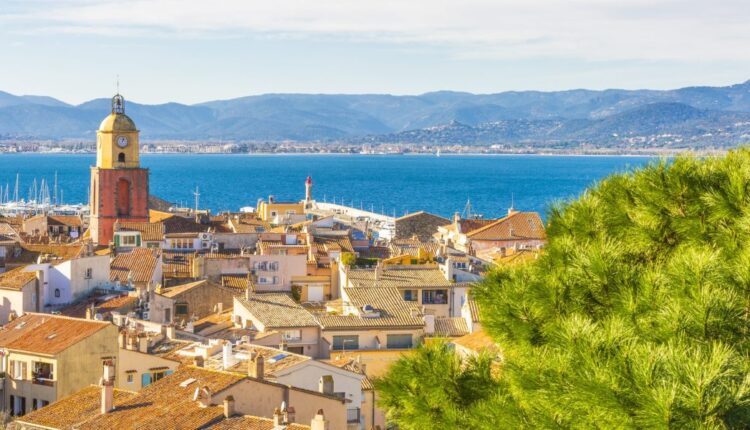 St Tropez locals priced out of restaurants with $5k minimum spend limits and wealth screening
Restaurants in St. Tropez, a longstanding hotspot of the rich and famous, have been threatened with sanctions following reports that they're actively turning away those who aren't deemed big enough spenders to compete with the multimillionaires flocking into town for the summer.
Residents are reportedly being priced out of the city's glitzy culinary scene—which is home to multiple Michelin-starred restaurants—thanks to businesses that are finding creative ways to prioritize seating wealthy tourists.
The Var-Matin newspaper, which covers news out of France's southeastern Var region, reported that amid St-Tropez's high season for tourism, some of the city's restaurants had started checking prospective customers' names against a database and rejecting their booking requests if they were associated with small bills or small tips.
"It's basically: are you a big spender or are you a small fry?" one hospitality worker explained to the news outlet, adding that if you were considered to be less-than-wealthy, you'd be told there were no tables available until September.
Another diner said their friend was chased into a restaurant's parking lot because the €500 ($544) tip he had left was not deemed high enough.
"The staff asked him to leave 20% of the bill," they said. "What is this way of doing things? We become hostages!"
Tipping waitstaff in France isn't typically expected. Waiters are paid a stable monthly salary, and cafés and restaurants include a 15% service charge in their pricing—although some customers choose to leave a gratuity on top of this.
€5,000 minimum spend
Citing patrons of St.-Tropez's eateries, the Var-Matin also reported that several restaurants were setting minimum spends to filter would-be diners by their spending power.
"They'll say: 'Sure, we have a table at Is that OK?'"
"When booking, you are told: 'We have a table at €5,000 ($5,441), is that OK?'" one customer told the newspaper. "If it's not, well, there are no more tables."
The town, nestled on France's southeastern coast, has long been a favorite vacation destination of a slew of A-listers including Princess Diana, Leonardo DiCaprio, and Jennifer Lopez and Ben Affleck.
'Forced tips' and 'organized racketeering'
In a subsequent interview with local newspaper the Nice-Matin, St.-Tropez's mayor Sylvie Siri slammed the screening of customers by wealth status as "detestable" and "shocking."
Conceding that the allegations about what was going on in the town's restaurants were "unfortunately very true," Siri said certain restaurants' practices were "ruining the town's image" and insisted that her entire council was opposed to these things happening.
Siri noted that compiling databases based on how much customers spent or tipped was a "complete disregard" of stringent European data privacy laws as they had been made without customers' consent, and labeled "forced tips" a form of "organized racketeering."
"These practices are detestable for [St.-Tropez] and for local people," she said. "We have already been driven out of our homes, and soon we'll be chased out of restaurants, no longer be able to eat out."
Earlier this year, St.-Tropez officials hiked the tax on second homes by 60% in a bid to remedy the town's ongoing housing shortage that has seen rising property prices force locals out of the area.  
In a bid to crack down on restaurants that were rejecting diners based on their wealth status, Siri said she would be meeting with restaurateurs at the end of this year's peak season.
The Guardian reported that Siri was threatening restaurants that participated in the practices with a potential revoking of their late-night licenses.
A spokesperson for St.-Tropez's City Hall was not available when contacted by Fortune.