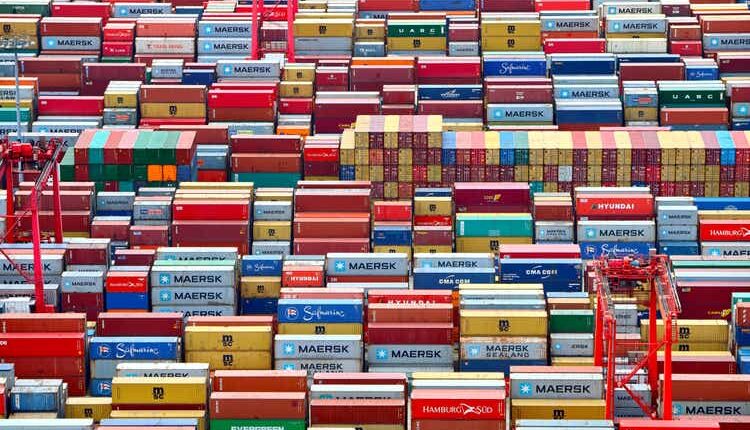 Stonepeak agrees to buy shipping-container firm Textainer for $50/share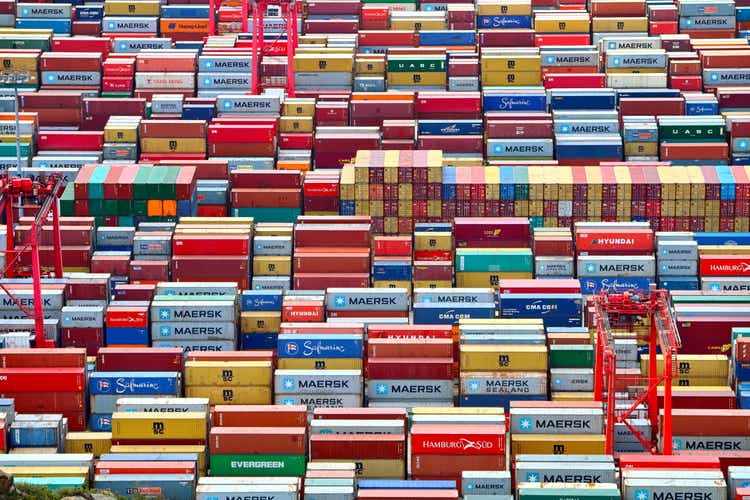 Update 8:40pm: Updates with company confirmation.
Infrastructure fund Stonepeak agreed to buy purchase shipping container lessor Textainer Group (NYSE:TGH) for $2.1 biion.
Textainer (TGH) will receive $50 a share in cash, according to statement late Sunday. Including Textainer's debt, the deal is worth about $7.4 billion. The deal represents a 46% premium to Textainer's (TGH) closing price on Friday.
The per share consideration paid to shareholders on the JSE will be in South African Rand at an exchange rate established in accordance with the merger agreement.
The transaction is expected to close in the Q1.The transaction is not subject to a financing condition. The merger agreement includes a 30-day "go-shop" period that expires on Nov. 22, which permits Textainer (TGH) and its financial advisor to continue to actively solicit and consider alternative acquisition proposals.
Following the completion of the transaction, Textainer (TGH) will continue to be led by its President and CEO, Olivier Ghesquiere, and will continue to be headquartered in Hamilton, Bermuda.
Prior to closing, Textainer (TGH) intends to maintain its current quarterly dividend on both the Textainer common and preference shares. Textainer's Series A and B cumulative redeemable perpetual preference shares will be called for redemption at the amount set forth in the applicable certificate of designation for such preference shares no later than 120 days following the closing.
The news was earlier reported by the WSJ.
BofA Securities is serving as financial advisor to Textainer. O'Melveny & Myers LLP is acting as lead legal counsel.
More on Textainer Group Holdings