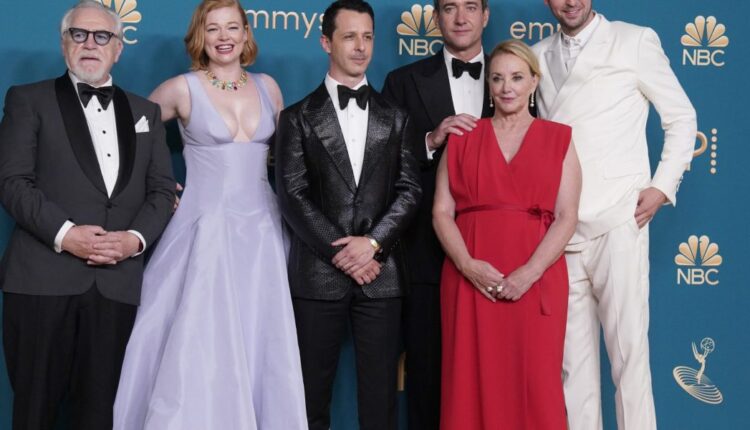 'Succession' owner Warner Bros. Discovery says last year 'felt like 3′
Television series Succession, about the machinations within a media dynasty, is a major hit that has come amid plenty of drama within the media company that owns it, Warner Bros. Discovery.
The business was created in April 2022 through the $43 billion merger of cable giants WarnerMedia and Discovery that took nearly a year to complete. The new company includes Discovery Channel, CNN and Cartoon Network, as well as streaming platforms HBO Max and Discovery+. 
The vast work required to merge the two media houses and manage the new sprawling entity meant that the past year has "felt like three," Warner Bros. Discovery's chief financial officer Gunnar Wiedenfels said during an earnings call on Friday. 
In addition to Succession, which is in its fourth and final season, the company has hits including Euphoria and Last of Us. And after recording big losses on streaming, including $217 million during the final three months of 2022, it says it has turned the corner. 
"Our U.S. streaming business is no longer a bleeder," Warner Bros. Discovery CEO David Zaslav said during the earnings call. In the first quarter, the company's U.S. direct-to-consumer segment, or its streaming services, earned $50 million in profits on $2.46 billion in revenue, and the company said it expects streaming to be profitable for 2023, a year ahead of schedule.
Meanwhile, some competitors like Peacock and Paramount reported losses of $704 million and $511 million in streaming, respectively, in the first quarter of 2023. The operating loss on Disney's streaming services increased by $500 million in the first quarter of its current fiscal year, which ended in December 2022.
Netflix is also going through growing pains, reporting sluggish first-quarter growth in subscribers by adding just 1.75 million customers versus an expected 2.4 million. In April, the company said it would generate lower profit in the current quarter and postponed its crackdown on password sharing that would have potentially added more subscribers. 
Zaslav acknowledged that the business environment for streaming services is "challenged, challenged, challenged"—a nod to the big budgets required to produce shows and attract subscribers. To save money, his company has cut production costs by shelving some shows.
In the latest quarter, Warner Bros. Discovery added 1.6 million streaming subscribers across its platforms for a total of 97.6 million worldwide. 
While streaming has helped Warner Bros. Discovery grow over the past few months, it hasn't been enough to make up for the losses in its legacy cable TV segment. 
Over the first three months of 2023, Warner Bros. Discovery piled up a net loss of $1.1 billion on $10.7 billion in revenue, a decline of 5% from the same period a year earlier. Its cable networks alone brought in $5.6 billion for the first quarter, down 12% from the same time in 2022.
One of the biggest projects for Warner Bros. Discovery over the past year has been to combine the offerings on Discovery+ with content from HBO and Warner Bros' existing offerings, and relaunch it as simply "Max" later this month. The goal is to offer a bigger platform that would stand out amid an increasingly competitive streaming landscape and appeal to customers who are trying to cut spending amid high inflation.
"We're adding a lot of artillery here to the offering in order to get more viewers in the family engaged and excited about the amazing quality content that we have," Zaslav said.
He also emphasized the opportunity for international growth. "HBO Max and Discovery+ are still only available to "less than half of the global streaming market," he said. 
"So there is a significant runway ahead of us and we are attacking this opportunity," Zaslav said.